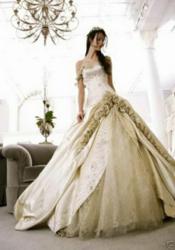 (PRWEB) April 13, 2013
Today, ThDress.com, an online supplier of wedding dresses and special-occasion dresses, announced their new styles of strapless wedding dresses.
Last month, ThDress.com announced their sales promotion for their wedding dresses, up to 50% off. Today, the website restocked their best-selling strapless wedding dresses. These new dresses are made with high quality materials.
Strapless wedding dresses are suitable for all kinds of weddings, such as outdoor weddings, indoor weddings, beach weddings and so on. These dresses provide standard size and custom size. The design of back style contains two styles: lace up and zipper up. You can find the best suitable dress at ThDress.com.
There are all products about wedding at ThDress like wedding shoes, wedding party dresses, and wedding accessories and so on. ThDress is mainly famous for its custom made dresses such as princess wedding dresses and A-line wedding dresses. In addition, there are costumes and women fashions.
About ThDress.com
Established in 2009, ThDress is a manufacturer specialized in the development and production of women's clothing: wedding dresses, prom dresses, and special occasion dresses etc. All of our products comply with international quality standards and are greatly appreciated in a variety of different markets throughout the world.
View more information about cheap wedding dresses http://www.thdress.com