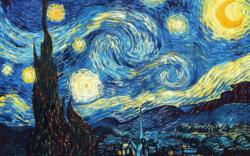 (PRWEB) April 13, 2013
Recently, Artisoo.com, the well-known online art store, has introduced an art collection that features the most celebrated oil painting reproductions. The website is offering landscape paintings, abstract art paintings and figurative paintings at discounted prices.
Michelangelo, Picasso and Leonardo Da Vinci, all of them are well-known painters from history. Their paintings are popular worldwide. The famous paintings they produced are the most desirable ones for many people. In consideration of this, Artisoo.com has launched the new collection in which the reproductions of the greatest paintings are made available at affordable rates.
Artisoo.com hires the most skilled and talented artists who know not only about colors, but they also understand arts and have the true sense for it too. For the customers who desire to have the finest paintings in their collection, Artisoo.com is the best place to grab whatever one wants. Along with the reproduced work, the website also features original paintings and artworks by its skillful artists. One of the sections of the website has a large assortment of Chinese paintings which is full of beautiful Chinese art reflecting Chinese traditions, events and customs. All the paintings at Artisoo.com now have huge discounts on them. In addition to this, the availability of free shipping makes buying paintings all the more delightful.
Other than this, the website has canvas sets and useful information to share with its readers. Its high quality fine paintings are immensely popular and are equally admired by those who appreciate art. Artisoo.com has a friendly customer service department which is always willing to facilitate customers in the best manner possible.
Artisoo.com was founded by Vincent and Zachary in the year 2009. It specializes in oil paintings and Chinese paintings. It is one of the very well ranked art web stores in the market.
For more details, please view: http://www.artisoo.com/