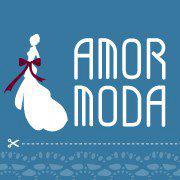 (PRWEB) April 13, 2013
Recently, AmorModa.com, a leading online shop of cocktail dresses, launched its cocktail dress promotion to develop its market share. The promotion covers all its cocktail dresses online, and the discount is up to 62% off.
AmorModa.com updates its website every day, and customers can find these dresses easily. The 500 different styles should be enough for any picky customer, and the promotion allows customers to purchase trendy cocktail dresses at wholesale prices.
The cocktail dresses from AmorModa.com are popular for the affordable prices, rich choices, fashionable styles, and elegant looks. Ladies can grab the spotlight in a few seconds with these dresses.
Eason Chen, CEO of AmorModa.com, said, "Spring is the beginning of every year, and it is the most important time for every business. We hope we can expand our business and maximize our market share."
He added, "Our cocktail dresses were very competitive on the market, and they can help girls to become more attractive and lovely. The online market is the fastest-growing market for our company, and we would like to acknowledge our customers through such a promotion."
About AmorModa
AmorModa is a professional manufacturer and retailer of high-end and middle-end women dresses, and is offering more than 5000 different styles of women dresses (wedding dresses, evening dresses, etc.). Excellent customer support, high-quality, speedy delivery, and competitive prices, are the reasons to choose AmorModa.
For more information, please visit: http://www.amormoda.com/