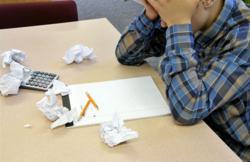 "Choosing keywords that highlight the selling edge of the business is essential especially for the online world" Ciaran Connolly, Co-Founder of ProfileTree
London, UK (PRWEB) April 14, 2013
For a small business owner trying to establish an online presence, there are so many ways to start, there is creating a business website and getting social media accounts, and what content is appropriate for launching a business online and promoting it?
ProfileTree finds out what content can launch a business online successfully.
From grammatical and spelling errors to being attractive to a customer, there are so many tips and tricks a small business owner needs to be aware of and ProfileTree has created a guide on how to write articles that will make people want to buy from you.
Ciaran Connolly, Co-Founder of ProfileTree stresses the importance of creating content that promotes the business in every possible way "choosing keywords that highlight the selling edge of the business is essential especially for the online world, users are only attracted to the top search results and those make it to the top simply because they have chosen accurate keywords".
About ProfileTree: ProfileTree is a free listing service where self employed and small business owner can create an online marketing profile. Profile Tree's main goal is to help small business owners reach new customers every day with the most innovative online marketing tips and techniques.