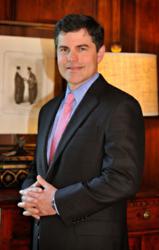 Macon, GA (PRWEB) April 16, 2013
Georgia personal injury lawyer Jeff Powers, who practices law in Macon at Powers Law Group, earns the Superb Attorney Rating of 10.0 out of a possible 10.0 awarded by AVVO, the national lawyer rating service. AVVO's industry leading rating algorithm takes under consideration several factors used to calculate the overall assessment of each lawyer rated.
Some of these rating score factors include:
Years of working experience in practice
Industry recognition
Peer reviews
Disciplinary record
Career achievements
All of these factors combine to cumulative score which is averaged and then placed on the ratings scale between 1 being the lowest and 10 the highest.
The fact Jeff Powers won a perfect 10.0 rating of Superb Attorney classification places him in a select group of exclusively Top rated attorneys in the entire country.
You can see Jeff Powers' Practice profile at AVVO's website here: http://www.avvo.com/attorneys/31204-ga-jeffrey-powers-520030.html
Maybe even more remarkable than the perfect ratings from 12 of his peers and the perfect rating score average from the 20 client reviews submitted to AVVO's scoring system for review, Powers' record of winning trials with big money settlements for his personal injury clients totals in the millions of dollars.
Perhaps most impressive are the words of these happy clients themselves when asked about Powers and his ability to fight for their clients. Each case is prepared for trial or a hearing. You can read about their experiences in their own words at the website link provided below.
Specializing in personal injury accidents and workers compensation cases, Powers has more than 2000 cases under his belt and has been handling the needs injury clients in Georgia for the last 18 years.
Despite scheduling demands, you can contact Jeff Powers or Adam Beecher and schedule a free consultation to discuss your personal situation by phone at 1-478-845-3460.