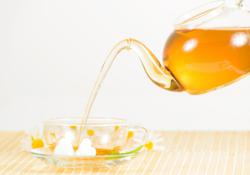 (PRWEB) April 18, 2013
HisAcne.com recently published a few new guides explaining how natural skin care supplements can cure skin related diseases like acne, which cover nine fine supplements that are effective in healing acne and similar skin related complications.
Skin care has been one of the complicated issues for men and women from all parts of the world. Different people and experts have different takes on skin diseases that further confuse an average person going through skin problems like acne. Addressing the issue, HisAcne.com has been posting skin care product reviews, skin care tips, tips on buying the best skin care from market and similar articles to help an average person understand what is good for his or her skin. Recently, the guide published on natural acne treatments mentioning top nine natural products that people can use for naturally controlling acne has garnered lot of attention on social media too.
The new post on HisAcne.com elaborates on how each of these products works on acne towards curing it. These nine natural products are Chamomile, Aloe Vera, Tea tree oil, Passion flower, Bladder wrack, Acerola cherries, Honey, Green tea and Apple cider vinegar. This skin care blog has plenty of unbiased skin care product reviews that visitors browse through, so as to choose a suitable skin product for their skin.
Talking about the importance of skin care on a regular basis, the editor of the blog said - "Skin is the largest organ in the body and like many other parts of the human body that needs proper care, the skin requires full attention too. Irrespective of the skin type you have, it is essential to use the right products, and skin care is not only applicable to those who have skin problems, but it's essential for everyone to maintain it."
HisAcne.com also features many articles that clear the air about different kinds of skin care products like moisturizers, toners, sunscreen, cleansers, assisting people who have a lot of misconceptions about these products. The founder of the website was quoted as saying - "It's a misconception that a moisturizer puts moisture on the skin. What it does is draw moisture and builds a barrier that helps in keeping the water from leaving. The moisturizer blocks the skin from losing hydration and put it into a good use. It is usually made from emollients and other ingredients such as sunscreens, botanical extracts, fragrances, and age – fighting compounds."
To understanding what is acne and the best acne treatments available both in market and in form of natural products, HisAcne.com invites all the Internet users to browse through the website.
About the Company
HisAcne is one of the leading skin care and skin product review blogs that offer plenty of unbiased reviews of different leading skin care products. Many articles on the blog also explain how natural supplements can be helpful for skin care.