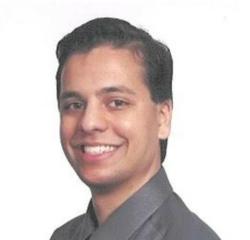 The PaleoFX symposium promotes physical health; at Boost Software we promote the health of your computer. PC HealthBoost is a top registry cleaner and can help you clean up computer problems that are slowing down the performance of your PC
Boston, MA (PRWEB) April 15, 2013
The three-day PaleoFX meeting in Austin, TX takes place every spring and features gym owners, scientists, physical trainers, media members, bloggers, and even health care professionals. After attending the conference, Mr. Mehta returned home to share the latest in primal theory and diet doctrines with his team.
Mr. Mehta noted that "The PaleoFX symposium promotes physical health; at Boost Software we promote the health of your computer. PC HealthBoost is a top registry cleaner and can help you clean up computer problems that are slowing down the performance of your PC." Anyone seeking more information can see PC HealthBoost reviews, which are available on the company web site, pchealthboost.com
Formerly a top affiliate in the world of affiliate marketing, Mr. Mehta plans on including some of what he learned in Austin in the Boost Software healthy employee incentive program. The PaleoFX conference featured content around the Paleo diet. This diet is based on the idea that while our diets have changed incredibly since the Paleolithic days, our bodies have not.
This disparity makes us sick, fat, and unhealthy. The Paleo diet focuses on foods that were available during the Paleolithic period, or as might have heard it called, the caveman days. Hence, the saying, "eat like a caveman." The diet is often combined with an exercise program focused on functional movement, also a topic of conversation and demonstration at the PaleoFX conference.
The Paleo diet and focus on functional movement are both gaining popularity, replacing the low-fat mantra that has been the norm for so long. Mr. Mehta chose to include content from PaleoFX in the Boost Software healthy employee incentive program because he believes the benefits of the program will keep employees at Boost Software healthier and more productive.
To find out more, visit http://PCHealthBoost.com. We are always looking for advertising and partnership opportunities and anyone wanting to meet with us may reach use the contact us link provided.
Boost Software, INC
Erin Walsh, Director of Public Relations
75 Arlington St. Suite 500
Boston, MA 02116