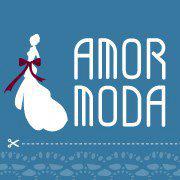 (PRWEB) April 14, 2013
AmorModa.com always showcases its best-selling wedding dresses on its home page. Now, AmorModa drops prices on these best-selling wedding dresses, and the discount is up to 59% off.
The deals are effective as of today. This means that all ladies worldwide can feel free to access their best-selling wedding dresses in order to find their dream dresses at affordable prices.
AmorModa's wedding dresses come with these characteristics: rich fabrics, fine tailoring, meticulous production. The best-selling wedding dresses are no exception. The company claims that each bride will have an elegant new look when she wears any of their best-selling wedding dresses.
"As a leading supplier of wedding dresses supplier, we are happy to launch this promotion to show our appreciation to our customers, and expand our market share as well. In addition, we provide an exclusive service of custom dresses according to the needs of buyers," says, Eason Chen, CEO of AmorModa.
In addition to its best-selling wedding dresses, the company has come up with similar discounts on its other "best-selling" dresses, like best-selling evening dresses, best-selling prom dresses, and more. People that may be interested in the company can learn more about AmorModa by visiting its website.
About AmorModa.com
Founded in 2008, AmorModa.com is providing thousands of wedding dresses and other special-occasion dresses at acceptable low prices, and its extensive and stylish products include wedding dresses, cocktail dresses, prom dresses, etc. Moreover, all dresses from AmorModa.com are available with free shipping.
For more information or advice, please visit http://www.amormoda.com/