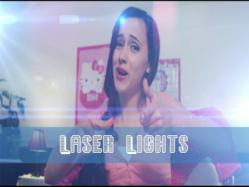 A Simple and Innovative Way to Record a Music Video at Home, Yet Still Have a Team Of Live Editors Work On Your Video
(PRWEB) April 13, 2013
The makers of viral hits like "Friday" and "Its Thanksgiving" would like to update the world on the latest news in music entertainment. Join Patrice Wilson and his team on this new journey to creating music videos online with just a click of a button!
Patrice Wilson, founder of PMW Live and Ark Music Factory, has come up with the most powerful tool to add to every aspiring singers toolbox. It's called the Simple Video Maker.
What is the Simple Video Maker? It's a brand new technology, an online media community that's revolutionizing personal music entertainment, and making showcasing yourself the easiest it's ever been! Just as the name suggests, the Simple Video Maker is a fun simple way to make a high-quality music video, featuring the artist.
With Mr. Wilson's live team of directors and editors, each video recorded from the Simple Video Maker's site will be edited and will custom fit each video to each customer.
Patrice Wilson and his team will select the top ten videos and the selected artists will be invited to LA for a recording deal.
Please go to http://www.simplevmaker.com and the rest will be, well... Simple.