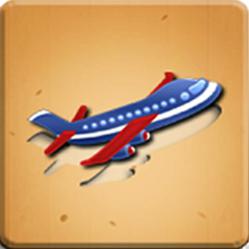 Endless Puzzle Fun for Toddlers
Houston, Texas (PRWEB) April 15, 2013
The advancement in technology has benefited users of all ages. Nowadays, the use of apps and games is for adults, seniors, teenagers, school children and even toddlers. Regardless of their ages, users may now find enjoyment and entertainment with apps and games installed on different gadgets and devices.
Due to the popularity of iOS and Android devices, developers have continuously created apps that cater to different user ages. The developer of this app named it Transport Puzzle Woozzle.
https://play.google.com/store/apps/details?id=com.woozle.transport
https://itunes.apple.com/us/app/transport-puzzle-woozzle/id602664884?mt=8
Why Toddlers / Young Children?
According to scientific studies, a person's ability to be turned into a genius officially starts at birth. That is why this app was created to assist parents in nurturing their children to become bright, smart and proactive.
Woozzle is known to provide popular apps to parents that they can use for their children. Woozzle Apps give entertainment and fun to children in a form of a puzzle games. Every game is designed to help children in developing awareness in their surroundings and nurture their brains.
Transport Puzzle Woozzle – a Toddler's App
Transport Puzzle Woozzle, which is part of the Woozzle family, focuses mainly on transport objects such as airplanes, buses, cars, ships, boats and other mode of transportation. Here, children will learn how to identify the different vehicles and at the same time have fun by listening to kiddy music, and praises in different languages: English, French, Spanish, Japanese, German, Arabic, Chinese Mandarin and Italian.
What is in the app?

24 everyday transport puzzles, all in brilliant and colorful graphics.
A fun way for young children to develop logical thinking and learn simple words.
Animation and encouraging feedback makes solving puzzles an enjoyable and rewarding experience.
This fun and educational app helps develop learning abilities of young children from ages 0 to 4 and to master the following skills in your child:
Problem Solving
Logical and cognitive skills
Concentration - Memory
Linguistic skills
As a bonus, there is a free downloadable coloring book.  Currently, this app is only available for iOS & Android compatible devices.
Download Now for Android Devices From Here:
https://play.google.com/store/apps/details?id=com.woozle.transport
Download Now for iOS Devices From Here:
https://itunes.apple.com/us/app/transport-puzzle-woozzle/id602664884?mt=8
Interact with Woozzle App Developers Here:
For additional information regarding the app and other available games, you may visit the official http://www.woozzlegames.com
Share Your Feedbacks or Get Customer Support if You have already got an experienced before: care(at)woozzlegames(dot)com
Follow them on Twitter @WoozzleGames
Be Friend on Facebook: http://www.facebook.com/WoozzleWoodPuzzleForToddler