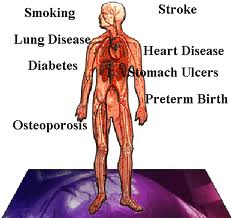 Health Research @ ScienceAlerts.com
Bad Honnef, Germany (PRWEB) April 15, 2013
ScienceAlerts.com is a social networking site featuring the latest Health Research content. Besides this newly added category with 577,948 posts, it also features the basic and applied sciences of agriculture, biology, environment, forestry and geography. Currently, 34,649 members are monitoring 6,336 scientific publishing sources active in these fields and have contributed a total of 1,278,590 posts to the site. The latest additions to the site are aggregated on the frontpage as well as in a Health Research Social Network RSS Feed.
ScienceAlerts.com's new Health Research Category covers the effects of disease and medical treatment on the overall condition of organisms. It currently contains 577,948 posts in part stemming from 3,999 scholarly health journals. This category also provides a Health Research RSS feed which is the best way of staying updated with the latest contributions to this science discipline. One of the latest articles in this category covers the detrimental effect of aging on leptomeningeal collaterals in ischemic stroke. The authors of this article (Arsava et al.) which will soon be published in the "Journal of Stroke & Cerebrovascular Diseases" analyzed the effect of patient age on extent of leptomeningeal collaterals in patients with ischemic stroke. Their findings show that there is a significant interplay between patient age and adequacy of leptomeningeal collateral circulation in patients with proximal MCA occlusion. This relationship could contribute to adverse tissue outcome and thereby to unfavorable clinical outcome observed in elderly patients with ischemic stroke. Another recently included article which will soon appear in the journal "Psychology of Women" asks whether alcohol and relationship type affect women's risk judgment of partners with differing risk histories. The authors (Norris et al.) investigated effects of alcohol consumption and relationship type on women's risk judgments of a male sexual partner in three sexual risk conditions.
In all risk conditions, alcohol and disrupted relationship increased sexual potential, whereas disrupted relationship increased relationship potential in the low- and high-risk conditions. The authors suggest to develop behavioral strategies for decreasing hazardous drinking.
Now served from an updated server hardware infrastructure, the site minimizes downtime and, thereby, provides an improved experience for its users.