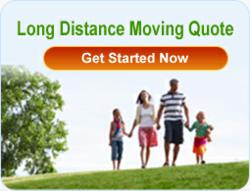 Self Storage made easy with Movers411.com.
(PRWEB) April 16, 2013
Movers 411 has made it a lot easier for their huge following to undergo a move by professional movers. They have done this by launching a guide on how to make the moving experience smooth and easy. Movers 411 has made what can often feel like an ordeal so much easier. Although moving is not an easy feat, there are proven ways to make it a lot easier. Moving entails numerous tasks; therefore, providing a list of things-to-do will help clients move efficiently and hassle-free.
Movers 411 highly recommends that clients should allow at least two weeks to begin preparation. Perhaps, consider an inventory session. Figure out what to move, what not to move and make arrangements for the trip. Start a moving sale for items you won't move or perhaps give away some items to charitable organizations to make your load easier.
The most reputed movers in the US will surely remind people to gather their personal records, including medical, dental, school, birth, baptismal, marriage and any other essential paperwork. During this phase, it is also a great idea to send transcripts of school records in advance to new schools and also arrange with any new employers to forward tax withholding forms. This way, once the move is complete it's easy for families to hit the ground running!
Movers 411 has a complete guide posted on their website, which thoroughly explains the complete steps to guarantee a hassle-free move; which can be achieved with careful planning. By following these easy-to-use steps, thousands of families in the US and other countries, can enjoy the peace of mind that comes with the Movers 411 expertise, built on years of being the largest database of moving companies.
For all those looking to enjoy the best moving company possible, maybe it is time to consider Movers 411. They will definitely make your move smooth and get you a professional and reputable mover. Movers 411's clients can be sure that they will receive nothing but the best when it comes to their move.
About Movers 411
All the information needed, such as how to pick movers, how to prepare for your moving day week by week, and how to pack.
Movers411.com only conducts business with professional pre-screened movers who can commit to customer service. It is simple to obtain multiple quotes from licensed and insured movers in your area. For more information visit the website.