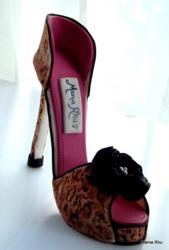 "someone always wants to buy a delicious home-made cake that is impressive." Ciaran Connolly, Co-Founder of ProfileTree
London, UK (PRWEB) April 15, 2013
The creativity and the sweets overdose are granted but someone might be a bit apprehensive about starting their own cake shop working from home. ProfileTree lists the top advantages of starting your own cake business.
The advantages are the small start up costs, the ability to work from home, the low advertising costs among other things. The hours are flexible and it can be done at first without additional hiring or extra employees.
Ciaran Connolly, Co-Founder of ProfileTree encourages creative bakers to consider starting their own home-baking business "the options are endless and at some point every day, someone always wants to buy a delicious home-made cake that is impressive."
He also adds that the startup costs are low and the ability to promote the business online is very easy with a little know-how and a lot of creativity.
About ProfileTree: ProfileTree is a free listing service where self employed and small business owner can create an online marketing profile. Profile Tree's main goal is to help small business owners reach new customers every day with the most innovative online marketing tips and techniques.
The website also enjoys sharing motivation photos for the self employed, helping with focus and drive. From professional wedding photographers to anyone offering a service - it can be listed online today.