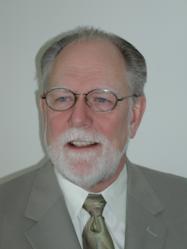 At CCMA....CREDIT IS WHAT WE KNOW....IT'S ALL WE DO!
Poplar Grove, Illinois (PRWEB) April 15, 2013
Business Credit Radio is proud to introduce Mr. Charles (Chuck) P. Keenon, President of Keenon Associates, to discuss with our listeners the "10 Mistakes Leaders Make".
Chuck is an experienced management consultant and accounts receivable expert. He has over 40 years experience in all areas of both commercial and retail accounts receivable management. His experience includes crises management consulting in numerous industries including printing, retail and wholesale distribution, agricultural lending, mortgage lending, manufacturing and call center management. Chuck's expertise includes strategic planning, budgeting, training, fraud prevention, systems planning and integration, corporate reorganizations and commercial lending. Chuck has been and instructor for Experian, the Illinois Bankers Association, National Retail Merchants Association, the International Credit Association and the EPA. Mr. Keenon is currently the owner of Keenon & Associates a company that partners with various corporate turnaround firms to evaluate and improve underwriting and accounts receivable functions. Chuck has also written a presented Leadership Seminars for Red line Recovery, Experian, the EPA and various other organizations. He is also an instructor for Commercial Credit Management Associates LLC.
CCMA (Commercial Credit Management Associates) is a service provider to the B2B credit management profession and to businesses nationwide. CCMA's association of world class credit management professionals provides contract service consulting, "Credit Boot Camp" educational/training workshops for the unemployed, and delivers the only Live On the Air Radio show, Business Credit Radio, dedicated to the credit management profession. BCR is "the voice of credit management" brought to you by CMA.
Contact CCMA