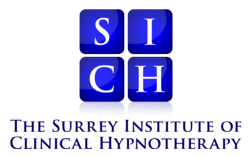 We normally manage to help these clients but sometimes their belief in hypnotherapy is so damaged that we are unable to help them
Wallington, Surrey (PRWEB UK) 14 April 2013
The Surrey Institute of Clinical Hypnotherapy believes that because most therapy schools actively see hypnotherapy clients, by training more hypnotherapists in their area, they increase the competition and therefore tend towards hypnotherapy training that is substandard, which leads to poorly trained hypnotherapists who ultimately fail to succeed in building a successful practice.
They believe that there are probably thousands of hypnotherapists trained every year in the UK, but on average only 20% of these go on to practice full time. Out of these, many of them fail to attract enough clients to sustain them and so either go back to work and just practice part-time or give up hypnotherapy completely. These part-time hypnotherapists usually manage to see two or three clients a week until becoming disillusioned and giving up months, or sometimes years, later.
The problem with part-time hypnotherapists is that they never build up enough client hours to gain the experience that hone their skills and increase their ability to help their clients make the changes that they are looking for.
Add to this lack of experience substandard training and you have a recipe for disaster that not only negatively affects the hapless student but also damages the hypnotherapy profession.
Clients that fail to achieve successful change in their lives often lay the blame at the door of the hypnotherapy process where often it can lie with simple lack of appropriate training and/or lack of experience of the therapist they have seen.
Paul Howard, Institute Director and Marketing Director for the National Council for Hypnotherapy, explains "We see hundreds of clients every year that have been to other local hypnotherapists that, through lack of experience or skill, have failed to achieve the changes they desire. We normally manage to help these clients but sometimes their belief in hypnotherapy is so damaged that we are unable to help them."
Over the years the Surrey Institute of Clinical Hypnotherapy has seen the competition grow from 9 hypnotherapists within a four mile radius back in 2002, to just under 80 in 2012 according to thomsonlocal.com.
In a study conducted by the Surrey Institute of local hypnotherapists, only 23 of local hypnotherapists responded to a client enquiry within a week and out of those only 7 were able to offer a client session between work hours, leading them to believe that only those 7 were working full-time.
The Surrey Institute of Clinical Hypnotherapy has been practising in Wallington, Surrey for 11 years and has completed over 30,000 client hours helping local people with their physical and psychological issues. It has 3 full-time hypnotherapists working in their Wallington head-office and has further clinics throughout Surrey.
The Surrey Institute of Clinical Hypnotherapy is also renowned for providing high quality hypnotherapy education which is practical, simple and very effective, enabling hundreds of our graduates to leave our Institute with an internationally recognised qualification and the skills to set up in practice immediately after the course and enjoy all the rewards of a new profession.