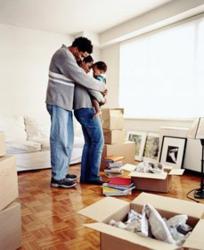 Fill out the estimate and you can get up to 3 months free storage and/or up to 60% off of the listed price for storage. Complete the storage form now and start saving!
(PRWEB) April 16, 2013
In order to obtain the right type of storage facility, customers are required to make sure they understand the main dimensions of the cargo which they want to store, so that each can look for the right storage facility. The marketing manager explained that when the movers fail to get the correct information on the amount of cargo, it could result in some items failing to fit. It could also result in overweight charges and additional costs.
Self-storage facilities are either located indoors or outdoors. The marketing manager advised that it is recommended to use an indoor facility because it offers additional protection for the customer's items, especially from harsh weather.
It is critical that the client ascertains the security of the self-storage facility to ensure that it protects the cargo from damage or loss. This is especially important when dealing with a distant location.
Clients should also look at self-storage facilities with special consideration given to those facilities which provide additional protection for their products. The marketing director explained that traders should see self-storage as points where their products can be repackaged and maintained to deliver higher value to clients.
"When customers evaluate and establish that the cost of packaging and transporting packed products is higher, they have the option to use self-storage," explained the marketing director. In such cases, it is important to look for the self-storage option that has the right value addition facilities, to give your product the right appeal it needs.
The self-storage facility should have a good reputation. Apartment Movers has also carefully screened the self storage facilities it recommends for its clients. "When we select the self storage facilities, we are most interested in the reputation of their operations" the marketing director exclaimed. Our clients should feel at ease when selecting Apartment Movers recommended self-storage facilities.
When value addition such as packaging is to be included, Apartment Movers ensures that those requirements are present. For example, it will establish that there are adequate personnel with the right supervision and qualification to complete the tasks.
The management of Apartment Movers is driven by the need to deliver higher value to client's. The commitment is shown in the insurance coverage and transfer agreement. Choose the right self storage facility, and be assured of the highest value for your money.