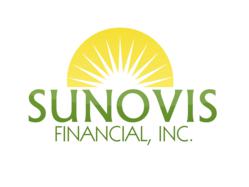 Having a limited budget means that small businesses could come up with a more creative ad campaign that could effectively introduce the business to the target market.
San Francisco, CA (PRWEB) April 17, 2013
Often, the biggest obstacle that many small businesses have is a limited budget. This can make it difficult to launch a glamorous marketing campaign that large companies often do.
It's no wonder that many business owners and marketers are turning to other alternative promotional vehicles to introduce their brands. In fact, most marketers and advertisers are looking at ways to get attractive and compelling marketing campaigns for the price they can afford.
Although a limited budget may mean limited access to the most expensive ads such as a full color flyer printing campaign or large format poster printing project, it doesn't mean that settling for a mediocre piece. "On the contrary," says Terry Robinson, President of Sunovis Financial, "having a limited budget means a small business may be able to come up with a more creative ad campaign to effectively introduce the business to the target market."
Some tips that can help promote a business better.
1) Do not overlook social media. If a business owners is uncertain how to proceed, find someone (friend, colleague or professional service) to assist. Open a Facebook, Twitter and LinkedIn account. Talk about your product, connect, offer promotions, reveal things about your product or service, build an audience. Plan it like an advertising campaign, because it is advertising!
2) Find alternative ways to build brand recognition. You might want to try co-sponsoring a worthwhile activity. This could be in promotions, events, trade shows, and exhibits located locally. Get recognized as a small business, and you'll soon be recognized as a supporter of your community endeavors.
3) Small businesses that qualify could consider applying for a Micro loan to support marketing activities to grow the business.
About Sunovis Financial
Sunovis assists small business owners with access to capital through SBA loans and Micro Loans for small businesses. The company mission is "rebuilding the U.S. economy, one business and one loan at a time".