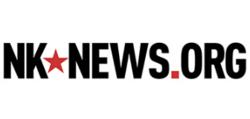 We will provide exclusive news and razor-sharp analysis through NK NEWS Pro that will be unavailable anywhere else
Washington, DC (PRWEB) April 15, 2013
NK NEWS, the leading independent information source on North Korea, will launch a premium version for North Korea-focused professionals, it announced Monday.
Debuting on May 1, NK NEWS Pro will showcase exclusive news-breaking and insightful reporting by several of the world's foremost North Korea experts.
NK NEWS reporting has been quoted by top news outlets including CNN, Time, Washington Post, The Economist, USA Today, Wall Street Journal, The Atlantic, The Guardian, CBS News, Yonhap News, Chosun Ilbo and Le Monde.
NK NEWS Pro will provide:

Subscriber only access to specialist news, data, and analysis, unavailable anywhere else
A daily news briefing in your inbox at 7AM ET, then issue specific analysis arriving no later than 3.30PM ET
Instant alerts on breaking North Korea developments
Unique, regularly updated subject relevant resources, ideal for professionals and academics
"With North Korea increasingly making headlines worldwide, our new Pro service will be exceptionally valuable to academics, journalists and other specialists that need to know what's going on inside the closed country," NK NEWS founder Chad O'Carroll said.
"With Curtis Melvin, Martyn Williams, Michael Madden, and Nate Thayer joining the team, we will provide exclusive news and razor-sharp analysis through NK NEWS Pro that will be unavailable anywhere else," O'Carroll added.
NK NEWS Pro will offer a tailored suite of services to keep professionals abreast of developments on the peninsula through exclusive daily briefings, expert analysis, and news-breaking stories. NK NEWS Pro users will also have exclusive access to a range of resources designed to make working on North Korea issues easier, including data provision, contact databases and support services.
NK NEWS has operated online since April 2010 and is subscribed to by governments, think tanks, media outlets and universities worldwide. Drawing on the staff's deep understanding of the country and background in academia, media and communications, NK NEWS offers a nuanced and objective view of North Korea that intends to inform and educate.
"As North Korea's turbulent relationship with the U.S. and South Korea unfolds, our new Pro service will help policy makers and media professionals alike better understand what the latest threats and bluster mean", O'Carroll added.
Working alongside the NK NEWS team on this new project will be:
Curtis Melvin - Curtis is creator and editor of North Korean Economy Watch and an extensive satellite mapping project called North Korea Uncovered. He has been researching and writing about the North Korean economy since 2004.
Martyn Williams - Martyn is a North Korea media and tech specialist, and sole author / editor of the website North Korea Tech. He spent 16 years covering technology in Asia and is now based in Silicon Valley.
Michael Madden - Michael is a specialist in North Korea and sole author and editor of the website NK Leadership Watch. He is the author of over 200 profiles on North Korean elites and political organizations.
Nate Thayer - Nate is an award winning investigative journalist who has covered Asia for more than 25 years. He has written on defense, intelligence, and security issues in Asia and elsewhere for more than 200 publications.
Click here to register interest and find out more about NK NEWS Pro
For more information, please contact: nloughlin(at)nknews(dot)org