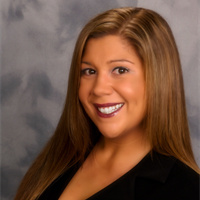 Webponder's video consultation platform provides a cutting edge way for attorneys and individuals in search of legal advice to connect.
Boise, Idaho (PRWEB) April 15, 2013
Legal advice online from Boise bankruptcy attorney Anne Pieroni is now available through face to face video chat website Webponder.com. Webponder is a website that connects visitors looking for advice in different subject areas with professionals and experts from different industries through a live video chat that takes place on Webponder.com.
Anne Pieroni recently joined Webponder, and is now offering legal advice through live video consultations. Although providing legal advice over the internet is not a new concept, lawyers connecting with clients and potential clients on a live video chat platform is a relatively new trend that only a fraction of practicing attorneys offer.
Ms. Pieroni's legal practice focuses not only on bankruptcy, but also on defense of civil and commercial litigation matters, including intellectual property, personal injury, and real estate, as well as other areas. Ms. Pieroni's educational background includes a B.A. in Political Science from Michigan State University and a law degree from Rutgers School of Law.
Webponder's video consultation platform, designed and developed by Miami web design firm NetroStar, Inc, provides a cutting edge way for attorneys like Ms. Pieroni, and individuals in search of legal advice, a quick and convenient way to connect from the comfort of their own home, while still maintaining a face to face experience. Registration is free for individuals seeking advice, and there is no download, installation, or setup required to participate in the video chat on Webponder. There are experts and professionals in hundreds of different categories, so visitors can ask a doctor online their questions, or connect with a mechanic to get information on an automobile issue.
Additionally, by reaching out for online legal advice on Webponder, individuals can more easily meet with multiple attorneys before deciding which they wish to retain as their attorney. Further, Webponder does not attempt to restrict the parties from meeting in person, or continuing their relationship in the traditional way, and full communication between attorney and client is encouraged under the Webponder platform.
Webponder.com is based out of Miami, Florida, and has recently enhanced it's profile features to include article and video uploads to profiles as a further way for visitors to evaluate the professionals on Webponder. Inquiries can be directed to Managing Director Steve Thompson at (305) 373-7775.