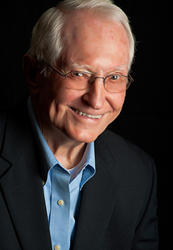 ...the bottom line in my opinion is that the Christensen hemi-joint of the TMJ is the answer to 95% of the patients who need surgery. - Head of Oral & Maxillofacial Surgery at the Mayo Clinic, Dr. Eugene Keller
San Jose, Costa Rica (PRWEB) April 16, 2013
The Robert W. Christensen TMJ Center of Excellence is a World Institute of Surgical Excellence (WISE) Health Company located in the very popular healthcare destination, Escazu, Costa Rica, which opened officially on April 15th, 2013. The Center of Excellence provides patients with the ability to have their TMJ procedure performed by some of the best oral & maxillofacial surgeons in the world, taught and personally overseen by Dr. Robert W. Christensen, who is recognized as the "Father of TMJ Surgery", at a cost that is as an average of 75% savings, when compared to the cost of the procedure in the United States.
One of the many problems that patients in need of TMJ surgery are confronted with, when they attempt to have their desperately needed procedure covered by their insurance provider in the U.S. is that insurance companies make their policy holders jump through a series of hoops including wearing mouth guards for up to two years, which cost as much as $5,000 out-of-pocket, going through "bite therapy", which can be any number of treatments including orthodontic braces and dental crowns, sometimes costing the patient upwards of $10,000, or even Botox injections around their temporomandibular joint, costing several hundred dollars per session. Often, even after going through all of the "necessary" steps put in place by their insurance company in order to avoid having to pay for the TMJ surgery that their policy holder needs, patients are still denied their procedure. This in turn, leaves them wondering how they can pay out-of-pocket for the procedure which will cure them of their often times, debilitating pain; a procedure that can more than $100,000 in the United States for both joints.
The Robert W. Christensen TMJ Center of Excellence is able to perform a superior procedure, due to the skill and expertise of its surgeons and the inclusion of Dr. Christensen himself, with the best known prosthesis for the procedure at an average of 75% savings, with a cost that does not exceed $25,000 for the most severe cases. Additionally, in order ensure that cost will never stand between a patient and their needed procedure, the World Institute of Surgical Excellence has a financing option available.
One of the focuses of the Christensen TMJ Center of Excellence is to provide North American oral & maxillofacial surgeons, as well as general dentists, primary care doctors and chiropractors who regularly see TMJ patients in an effort to try and treat the issue, but are unable to provide a cure, the ability to refer their patients to the Robert W. Christensen TMJ Center of Excellence. Thus, allowing them to ensure their patient will receive a superior level of care, at a price they can afford, and ensuring they receive some much needed R&R, as they recuperate, while being thoroughly pampered by the WISE staff in the tropical paradise of Costa Rica.
About Dr. Christensen:
Dr. Robert (Bob) W. Christensen is recognized by United States, as well as international oral & maxillofacial surgeons as the "Father of TMJ Surgery", because of his unrivaled experience and expertise with TMJ disorders and a demonstrated ability to fix them. Dr. Christensen developed and patented the first ever and still to this date, most successful prosthesis for partial and total TMJ replacement. Furthermore, as a result of his demonstrated innovative abilities, Dr. Christensen has research facilities named after him at both Alfred and Clemson University. During his career as an oral and maxillofacial surgeon, Dr. Christensen also presented his innovative and first ever partial joint replacement for the TMJ to the ear, nose & throat and oral & maxillofacial staff and residents at Mayo Clinic in Rochester, Minnesota, where his Christensen TMJ prosthesis is now the standard for this procedure. The success of the Christensen TMJ prosthesis for patients in need of the surgery is truly astounding and the percentage of TMJ patients that it is able to help is what brought forth the following statement in 2012 from the Head of Oral & Maxillofacial Surgery at the Mayo Clinic, Dr. Eugene Keller, "the bottom line in my opinion is that the Christensen hemi-joint of the TMJ is the answer to 95% of the patients who need surgery".