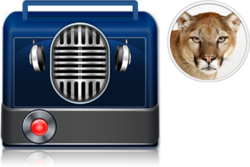 A smart audio recorder-record any applications and audio devices
(PRWEB) April 16, 2013
Ondesoft is very proud to announce the release of their new Mac App, sBlaster - a simple audio recorder. Simple, easy-to-use and convenient, recording on a Mac has never been simpler than with sBlaster. Users need not worry about the complicated settings they met before. sBlaster is inexpensive, so everyone can afford it and need not worry about the high price.
sBlaster allows users to record any application and audio devices playing on a Mac. sBlaster also records audio from any application playing on a Mac like Safari, Chrome, Firefox, QuickTime Player, iTunes, VLC, and many more. Record calls from VoIP clients like Skype, iChat, FaceTime and save with many popular audio file formats on Mac including MP3, AAC, AC3, AIFF, AU, FLAC, OGG, and many more.
The simple, charming and user friendly interface makes recording easy and fun. sBlaster makes it a snap to record audio on your mac and fast reveal makes users find the recorded files in no time.
sBlaster is available for purchase from Ondesoft and you can get it with 50% OFF by using coupon code: sBlaster. Interested users and Ondesoft fans are encouraged to head over to http://www.ondesoft.com/sblaster/ to learn more.