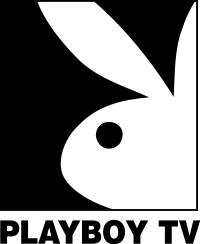 Jeremy Yates, Playboy TV Europe Managing Director says: "I am delighted we've hired someone of Christina's caliber, which shows our commitment to growing our presence in Europe as well as providing even better support to our existing partners."
London, UK (PRWEB) April 15, 2013
Playboy TV Europe is proud to announce the appointment of Christina Foley as Director of Sales & Marketing.
In this new role, Foley will oversee the distribution of Playboy TV Europe TV channels, VOD, and TV Everywhere products.
Jeremy Yates, Playboy TV Europe Managing Director says: "I am delighted we've hired someone of Christina's caliber, which shows our commitment to growing our presence in Europe as well as providing even better support to our existing partners."
Based in London, Foley has joined the company to further cultivate marketing and product development initiatives. Using her extensive broadcast experience, she will be spearheading launches from the growing Playboy Plus portfolio, while also seeking out new partnerships for one of the world's leading television brands.
Foley comes with a wealth of experience within the industry, most recently as Vice President, Distribution & Business Development for A+E Networks™ UK's portfolio of channels. Before joining A+E Networks™ UK in March 2009, she spent two years at Sparrowhawk International Channels, and five years at Crown Media Entertainment as Commercial Director.
Foley says: "I am very happy to join the Playboy TV Europe family. The corporate vision and direction is one that I am thrilled to be a part of. Playboy TV Europe has some big plans coming up. It's an exciting and challenging time for us, and I look forward to working with our team and distribution partners to further grow our business."
###
For more information contact:
Kate Miller
Tel: +1 323 276 4000, ext. 4306
Email: kate(dot)miller(at)playboyplus(dot)com
About Playboy TV Europe
Playboy TV Europe operates the region's leading erotic service, Playboy TV and leading adult service, Private Spice, with localized versions in many territories. Playboy TV Europe also offers 16 other premium services, including The Adult Channel and multiple VOD services on platform partners and distributors throughout Europe.
About Playboy Plus
Playboy Plus Entertainment Inc., owned by Manwin Media SARL, operates Playboy Plus (PBP) and develops quality adult entertainment television networks worldwide under the Playboy TV and the Brazzers and Reality Kings Networks. Playboy offers high-quality films, breakthrough specials, original series, interactive and HD programs, making the company the world leader in adult entertainment.