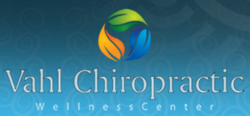 As an orthopedic surgeon who spends all-day in an OR, I come home complaining of neck, back, and foot pain almost daily. Dr. Vahl was able to quickly assess the problem and provide an effective treatment plan
(PRWEB) April 15, 2013
Encinitas, CA: Vahl Chiropractic Wellness Center, 171 Saxony Rd. Ste. 107 in Encinitas, CA, is pleased to announce new patient special offer: $80 off the first complete chiropractic visit that includes exam, necessary X-rays and first treatment. For only $49, new patients can access individualistic and self-empowering healthcare services to restore and maintain health and wellness.
Chiropractic care works alongside the nervous system to enable the body to function properly. "A subluxation for example", says reputable Encinitas chiropractor Dr. Vahl from Vahl Chiropractic Wellness Center, "breaks down communication between the nervous system and the brain, leading to disease and health dysfunction. Re-establishing proper communication between the two is essential to health and wellbeing."
Specialized Encinitas chiropractic care has been proven to help with sleep disorders, chronic and acute pain, allergies, autism, asthma, ADHD, vertigo, bowel syndrome, infant colic, hearburn and other debilitating health disorders. "Not every patient suffering from severe pain presents common symptoms. That is why it is very important for everyone to receive chiropractic care as soon as possible and have their nervous system checked by a specialist," continues Dr. Vahl.
Dr. James B. Vahl is an experienced doctor of chiropractic, member of the National Academy of Sports Medicine, the Foundation for Vertebral Subluxation and the American College of Sports Medicine who believes in a holistic approach to restore health, including corrective chiropractic, massage, chronic pain treatments such as the active release technique and Graston technique, Kinesio taping, nutrition and postural therapy. Dr. Vahl's ongoing commitment to educating the community about health and wellness has established Vahl Chiropractic Wellness Center as one of the leading healthcare service providers in Encinitas.
"As an orthopedic surgeon who spends all-day in an OR, I come home complaining of neck, back, and foot pain almost daily. Dr. Vahl was able to quickly assess the problem and provide an effective treatment plan. His manipulation skills were incredibly effective, and I felt great just after the first few visits. I utilize his skills now for sports injuries as well. He is very approachable and has a warm, friendly, and professional bedside manner. Thanks, Dr. Vahl!"- Dr. Mark Schultzel, MD, Orthopedic Surgeon, UMKC Department of Surgery.
Click here for more info about the center's current offers.
About Vahl Chiropractic Wellness Center
Vahl Chiropractic Wellness Center is located in 171 Saxony Rd. Ste. 107
Encinitas, CA is committed to providing a personalized and self-empowering holistic and natural healthcare services to patients interested in restoring and maintaining health and wellbeing.
Contact Information:
Vahl Chiropractic Wellness Center
171 Saxony Rd. Ste. 107
Encinitas, CA 92024
Phone number: 760-479-0146