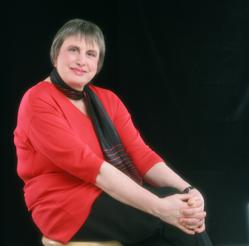 Think of ways to turn a bad situation around, believe you can do it, and you can; I did.
San Francisco, California (PRWEB) April 15, 2013
Internationally-known author Gini Graham Scott nearly became a victim of the mortgage meltdown in 2012, when she was forced to move from her house in Oakland, because the Bank of America, Wells Fargo, and Citibank reduced her credit line by $40,000, although she had paid off her card fees regularly. The bank's reason was that her loan to value was too high, since she had to borrow due to the business slow-down.
After trying to unsuccessfully obtain a mortgage modification and experiencing the early stages of foreclosure after defaulting on her mortgage for three months, Scott was down to her last $500 in the bank with nearly maxed out credit cards. But just as everything looked hopeless, she sold her house and made enough to find a rental flat in San Francisco by paying six months in advance, since her credit was so bad that no one would want to rent to her.
Then, in a new place, over the next year, she was able to turn everything around, which she will be celebrating as an exhibitor at the San Francisco Chamber of Commerce's 2013 Business Showcase, its largest networking event, on May 6th.
Among other things, the year brought the following events, most of them not possible if she hadn't been forced to move – an example of turning a great big lemon into lots of lemonade.

- Scott's experiences inspired a series of short documentaries on the mortgage meltdown and Great Recession: Middle Class Homeless: Families in Trouble Middle Class Homeless: The Crisis and a trailer for the series, as well as two music videos: Bad, Bad Banks and Credit Card Rap.
- Scott's experiences also inspired a script for a feature film The Suicide Party to be filmed in August. She has already raised commitments for $20,000 towards the $50,000 budget, once she raises the rest. She is also working with a team of people filming a trailer and video of the first episode in association with the Scary Cow film collective. The trailer will be used to pitch the film to investors and a "SaveDave" website will feature videos of people all over the world giving their suggestions on why to save Dave. The short will premier at the Castro Theater in July and then be entered in film festivals.

Scott has written and produced two short films and sizzle reels for two feature films, The Parking Lot and Dead No More, which premiered at the Castro Theater March 2nd, where Dead No More won two awards – a Membership Award, which provided a budget for Scott's Suicide Party short, and a Best Special Visual Effects Award.
Scott gained new clients for her business writing for clients as a result of moving to San Francisco. One book with best-seller possibilities is a husband's story of his wife's journey through a criminal justice nightmare after several neighborhood kids falsely accused her of trying to run one of them over; then he used his wife's story to initiate a discussion of the flaws in the justice system.
Scott sold a book on The Short Guide for Finding Funds for Your Film or TV Project, drawing on her research in raising funds for her own films, to Hal Leonard, to be published in November 2013.
Scott completed a MS in Recreation and Tourism Degree at Cal State East Bay and will graduate in June 2013.
Scott will be an exhibitor at the San Francisco Chamber of Commerce's 2013 Business Showcase – the Chamber's biggest annual networking event on May 6th to celebrate her move from Oakland exactly one year ago.
Gini Graham Scott is the founder of Changemakers Publishing and Writing. Besides publishing over 30 books through Changemakers Publishing, the company helps others write, publish, and promote their own books. Scott received a PhD in Sociology from the University of California in Berkeley, a JD from the University of San Francisco Law School, and MAs in Anthropology, Mass Communications and Organizational/Consumer/Audience Behavior and Popular Culture and Lifestyles at California State University, East Bay. She is getting an additional MS in Recreation and Tourism in 2013. She has spoken about the topics of her books to many groups and the media, including appearances on Good Morning America, Oprah, and CNN.