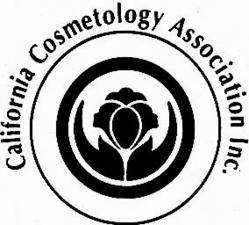 Through negotiations with several regional agencies and insurance carriers, we are able to provide professionals in the beauty industry a wide range of insurance products they would not otherwise have access to,"
Phelan, CA (PRWEB) April 17, 2013
Fortier Insurance Services is bringing affordable insurance solutions to independent contractors and small business owners in the California beauty industry.
"Because we work with the beauty industry on a daily basis, we understand the needs of its members. Through negotiations with several regional agencies and insurance carriers, we are able to provide professionals in the beauty industry a wide range of insurance products they would not otherwise have access to," said Dan Fortier, President, Fortier Insurance Services.
Products include health, disability, life, dental, vision, business, professional liability and workers' compensation insurance, and they are available to cosmetologists, barbers, estheticians, nail technicians, salon and day spa owners, massage therapists and independent contractors/booth renters who work in California.
Insurance coverage can be expensive and difficult for independent contractors working in the beauty industry to obtain. But Fortier Insurance Services' product offerings are convenient, affordable, and they provide the protection beauty professionals need against illness, injury, death and operational losses.
As the cost of healthcare continues to rise, a single unexpected illness or injury can have a devastating financial impact for someone who does not have adequate health insurance.
Fortier Insurance Services' automatic acceptance health insurance plan gives professionals in the beauty industry the coverage they need regardless of their medical history. No medical questionnaires or physical exams are required, and coverage is guaranteed.
Furthermore, for as little as $154 per year, California beauty industry professionals can purchase a professional liability policy that protects them against operational losses, including negligence claims, rental damage, identity theft, lost or stole equipment and more.
For more information about Fortier Insurance Services' complete line of insurance products and services, visit their website at http://www.fortierinsurance.com or call 1-800-927-3566 for a free, no obligation quote and consultation.
About Fortier Insurance Services
Founded in 1988, Fortier Insurance Services is a family-owned, independent insurance agency that has served the California beauty industry for more than 20 years. They provide a complete range of insurance products to individuals, families, small and large groups and associations. They are dedicated to helping their clients find the insurance package that best meets their needs at a price that fits their budget.
About California Cosmetology Association
The California Cosmetology Association Inc. for over 80 years brings people of diverse backgrounds within the beauty industry together providing opportunities and support for its members to grow professionally and personally through leadership, education, legislation and networking.
CCA is the largest CA professional cosmetology association that promotes, represents & legislatively protects the entire CA cosmetology industry. CCA will continue to protect your license, your right to work and your industry's cohesiveness