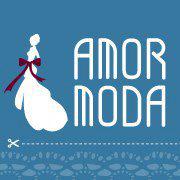 (PRWEB) April 15, 2013
AmorModa has recently released new items to its bridesmaid dresses 2013 collection. Now, the company is announcing a new Bridesmaid Dresses Sale for all its bridesmaid dresses.
AmorModa is a Hong Kong based company, supplying a wide range of wedding dresses and other special-occasion dresses. The design staff from AmorModa has incorporated the latest trends in its bridesmaid dresses, and people can find many hot styles of women's dresses here, like A-line floor-length bridesmaid dresses, elegant sleeveless bridesmaid dresses, and more.
"We are excited to launch this promotion, and make our new designs available for more people. We know exactly that it is essential to celebrate the sensuality and beauty of the woman figure in lieu of covering it up with piles of materials, so we will release more new designs soon," said, Eason Chen, CEO of AmorModa.com.
Eason Chen adds, "We are professional and honest hard working people who strive to make our customers happy. Anybody who is interested in learning more about our company is welcome to visit the user-friendly website at any time. Moreover, plus-size dresses and custom dresses are also available at AmorModa."
About Amormoda.com
Founded in 2008, AmorModa.com is providing thousands of wedding dresses and other special-occasion dresses at acceptable low prices, and its extensive and stylish products include wedding dresses, cocktail dresses, prom dresses, etc. Moreover, all dresses from AmorModa.com are available with free shipping.
To learn more about their stunning collection of special-occasion dresses, please visit http://www.amormoda.com/