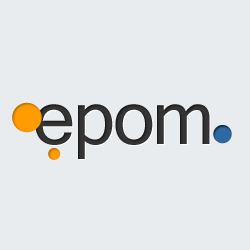 (PRWEB) April 17, 2013
Epom, the international ad serving and ad management solution provider, has reportedly presented first quarter results of its ad server traffic volumes. In-depth data show traffic measurements since 1Q 2013 in comparison with 3Q 2012 including web and mobile. It covers all regions of the world. Herein are also predictions for 2013 based on the measurements to provide insights into the current traffic and market trends.
Epom Ad Server reached 13 bln impressions by the end of 3Q and increased by 0.32 bln in the 1Q 2013. By the end of 2013 total traffic volumes are expected to reach around 16 billion. It it will cause a significant effect on all Epom customers, including Epom Market clients.
"According to the report, first quarter traffic growth of approximately 20% represents an acceleration from the last quarter and shows the tendency of our continued success as the leading ad serving platform. We are delivering greater value to our advertising customers and partners through the use of technology which, in turn, is driving increased demand for our services and enhanced gross margin performance. Epom will continue to share traffic and market data, along with our analysis, on a regular basis," says Anton Ruin, CEO at Epom
As for the mobile part of traffic volumes, it consisted 30 %, that is 3.9 bin of overall impressions by the end of 2012. During the 1Q it has increased by 10 % and the growth is expected to continue.
About Epom:
Established in 2010, Epom is an international company that develops ad serving and ad management solutions for publishers, multi-site content networks, ad networks, and advertisers.
Epom enables its users to run display, video, mobile ads in one place thus saving time, resources and bringing more profit. Epom is massively scalable platform suitable for any impressions volume that needs to be served.
For more information, visit http://epom.com.