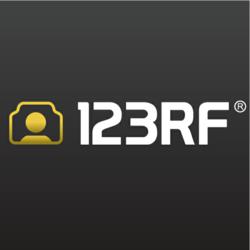 "The opening of logo submissions provides our existing contributors with the opportunity to diversify their submissions and monetize more of their creative talents." - Stephanie Sitt, CEO of 123RF
San Francisco, CA (PRWEB) April 18, 2013
In order to further support the demands of Small-Medium Enterprises and Startups, 123RF.com is proud to open its submission channels for Logos from creative designers.
"We started 123RF.com Logos as a testbed to see if the demand for affordable high quality logos matched the request that we were receiving. I'm glad to say the investment has paid off and we're now looking to expand the library into a full-fledged stand-alone product," said Stephanie Sitt, CEO of 123RF.com.
Purchased logos will be delivered in both EPS and High Res JPG formats, and can be customized by 123RF.com to include a company's name or tagline. Once a logo is sold online, it can be used in any manner the owner wishes.
Unlike the other assets on 123RF.com, logos are completely unique and exclusive to buyers as they will be removed from the site upon purchase. Logo submission is currently open to approved 123RF.com contributors. Contributors will receive a commission based on the existing 123RF.com commission structure.
Sitt adds, "The opening of logo submissions provides our existing contributors with the opportunity to diversify their submissions and monetize more of their creative talents."
With more than 2.6 million users and over 19,000,000 assets, 123RF.com is the perfect launchpad for creative professionals from all disciplines looking to sell their work to the creative industry.
About 123RF.com
Founded in 2005, 123RF.com is a royalty-free microstock library that offers more than 19 million high quality Royalty-Free content comprising stock photos, illustrations, logos, footage, and audio files at the lowest prices. 123RF.com also offers 24-hour service, 7 days a week. For more information, visit 123RF.com.
Media Contact for Further Enquiries
Daniel Wong
e:daniel(at)123rf(dot)com