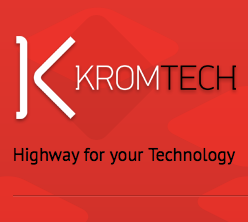 We share the vision of providing innovative software and products to our customers and we are excited to what the future holds for MacKeeper and PCKeeper
Sunnyvale, California (PRWEB) April 15, 2013
Kromtech Alliance Corp acquires MacKeeper and PCKeeper from ZeoBit LLC
The acquisition will bring a new focus and direction to the MacKeeper and PCKeeper product lines and offer customers the same level of quality and support that will be provided by Kromtech Alliance Corp. With millions and millions of users, ZeoBit has been a pioneer in developing cleaning, security and optimization software for both the Windows and the Macintosh operating systems. ZeoBit intends to focus primarily on cloud storage technology, research and development.
"MacKeeper and PCKeeper are loved and used by millions of people around the world and we are very proud of how far we have come to make these brands successful tools that people trust and depend on. Now we will enter the next chapter by putting all of our resources into developing new cloud storage solutions," said ZeoBit CEO Slava Kolomiychuk. "We made software that we can always be proud of and I believe that this deal will allow us to move on and create the cloud storage applications that lets users access and share their files anywhere in the world."
Kromtech Alliance Corp will assume all future developments, support and maintenance of both the MacKeeper and the PcKeeper brands. "We share the vision of providing innovative software and products to our customers and we are excited to what the future holds for MacKeeper and PCKeeper " said a spokesperson for Kromtech.
ZeoBit was founded in 2009 by CEO Slava Kolomiychuk and has made impressive progress over the last 4 years by building a multimillion customer user base and gaining the endorsements of many industry leaders.
The acquisition is subject to the final approvals and other closing conditions but is expected to be complete by the 2nd quarter of 2013.
For further information regarding the acquisition of the MacKeeper and PCKeeper brands and trade names you may contact Kromtech Alliance Corp at Press(at)kromtech(dot)net.