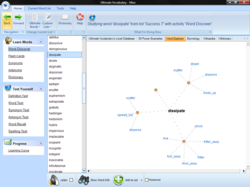 ...learning a language or expanding one's vocabulary is not just a matter of reading a dictionary and memorizing the words and meanings.
New York City, NY (PRWEB) April 20, 2013
A new study conducted by researchers from the Rice University's Shepherd School of Music and the University of Maryland, College Park (UMCP), has made the bold statement that music, and the ability to hear it, underlies all of language. The researchers say that according to this study, music does in fact come before language development.
The study focused on how babies are first exposed to music, or the "creative play with sound," rather than the meaning of words. The tone, timbre, and phonemics of the language are what catch the attention of the babies initially – think about how someone speaking "baby talk" uses exaggerated noises, pitches, and rhythms in their speech. Babies tune in to this musical aspect of language first, and only with exposure to vocabulary and further education are they able to distinguish and hone in on a particular language as they grow up. This is another reason why it's so easy for young children to learn new languages; it's just another "song" they learn to sing.
Ultimate Vocabulary, creator of the renowned educational software of the same name, concurs with this finding, saying that music is indeed an integral component of learning vocabulary.
Said director Marc Slater, "If you think about it, learning a language or expanding one's vocabulary is not just a matter of reading a dictionary and memorizing the words and meanings. A lot of it has to do with the ability to know the sound of the word when said out loud. Accents and intonations play a huge role in improving vocabulary."
This particular study debunks previous theories that babies first get a grasp of language, and only develop musical comprehension later on. As it turns out, it does actually happen in reverse, with the words being appreciated mostly for their sounds. The identification and understanding of the words as belonging to a particular language group comes a little bit later, with exposure and experience factoring in.
"It's not to say that music is more important than vocabulary per se," said Slater. "It just goes to show how essential music is to learning vocabulary. Instead of viewing it as an either/or situation, it's probably time for people to recognize music and words as collaborative partners. This ought to help software developers like us to create a more comprehensive platform in the future, where learners can get the most benefit out of a software system for vocabulary improvement, one that has music as a key component."
For more information on how you can benefit from Ultimate Vocabulary, please visit its official website, http://www.ultimatevocabulary.com.
**********
About Ultimate Vocabulary™
Ultimate Vocabulary provides a proven and powerful platform, built to improve anyone's vocabulary.
The interactive self-improvement system provides more learning tools than any other program on the market, as well as more information on words.
The Ultimate Vocabulary software provides each and every user with a personal computer tutor. Providing a step-by-step guide to learning a powerful vocabulary, Ultimate Vocabulary is the learning tool everyone can benefit from.
Of course, the software is also backed by eReflect's iron-clad money back guarantee.