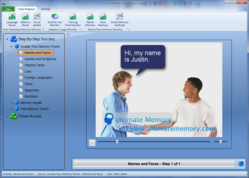 ...what eReflect finds impressive and amazing is the fact that babies already do have the capacity to remember even at such an early age.
New York City, NY (PRWEB) April 21, 2013
A new study conducted on mice has yielded astounding results, showing that certain "instinctive" behaviors are actually "learned" behaviors instead. This particular study, conducted by the Wellcome Trust Sanger Institute under the leadership of Dr. Darren Logan, aimed to determine what triggers baby mammals to begin suckling from the mother.
Previously, it was thought that pheromones, those natural chemicals in the brain, were the ones responsible for this "innate behaviour." As it turns out, though, it is the smell of the mother, which the baby mice get familiar with, that is the trigger for the suckling behaviour. With the scent etched in their memories, the mice are prompted to begin suckling upon smelling that particular scent, knowing their mother is near.
Beyond this trigger for suckling, however, what eReflect finds impressive and amazing is the fact that babies already do have the capacity to remember even at such an early age.
"Definitely, this piques my curiosity further as to how early in life a child begins forming memories," said director Marc Slater of Ultimate Memory. "This study shows that what we used to believe to be instinct is actually learned behaviour, even in infants. Because suckling is one of the first activities a newborn ever does, the question then is this: is this memory created at birth, or is there a stage in the pre-natal development where they form this memory of the mother's scent?"
According to Slater, further studies based on this one should be able to help software developers at Ultimate Memory and elsewhere to come up with better program designs for memory improvement tools.
"To be able to tap into this knowledge is certainly going to be advantageous, especially as technologies improve. Most certainly there is always room for cognitive development, at any age. What is crucial is to identify the specific time points at which said development will commence."
Although the research was conducted on mice, it still yields a lot of potential data and information applicable to humans. After all, humans practice the same instinctive nurturing skills as mice, and the same scent memories appear to occur in human infants. With this information, and the ongoing studies into the links between stimulus and memory, there can now be a deeper probe into the naturally-occurring chemicals in the brain which trigger memory and learning.
For more information on how Ultimate Memory software can help, please visit: http://www.ultimatememory.com
About Ultimate Memory™
Ultimate Memory™ is the market's leading memory improvement software package.
Scientifically proven to improve memory with as little as ten minute's user per day, Ultimate Memory™ is also backed by an iron-clad guarantee.
Containing many innovative strategies, tutorials, tips and exercises, users benefit from a myriad of varied ways to learn.