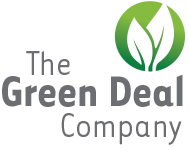 United Kingdom (PRWEB) April 15, 2013
The Green Deal programme is a government sponsored program crafted to help homeowners and tenants save money on energy while enjoying a more comfortable home. The programme pays for, and in some cases gives property owners funds and financing for energy efficiency upgrades. This is great news for property owners who want to simultaneously increase the value of their home and significantly reduce their energy costs by making their homes more energy efficient. Tenants will benefit from these improvements through lower energy bills and higher living standards.
The Green Deal For Home Owners not only reduces energy bills, but increases the value of the home as well. Landlords enjoy these benefits also, but save even more money by taking advantage of the Green Deal before energy efficiency requirements are enforced by the government. Upon approval, the process begins with a free assessment from a Green Deal assessor. They will determine how best to improve the property and financing will be arranged to cover the costs. The good news is that there is no upfront cost to the property owner or tenant. Although the cost of improvements is incurred through energy bills over time, the reduced energy costs means there is no out-of-pocket expense. Even better, the debt stays with the property. When a homeowner or tenant moves, the cost of the improvements is passed on to the new owners or residents.
Examples of energy-saving home improvements include upgraded insulation wherever it is needed, double glazing windows, sealing the home against drafts, upgrading boilers and installing "clean and green" energy sources like wind turbines and solar panels. The Green Deal Improvement Types also include installation of green lighting, insulated doors, programmable thermostats, energy efficient heat and power systems, underfloor heating and ground source heat pumps to name a few. These improvements have the combined effect of saving money on energy while keeping homes warm in winter and cooler in summer.
To find out if they qualify, property owners and tenants can visit the Green Deal Company Online and apply at http://www.greendealcompanyuk.co.uk/apply. The Green Deal Application is quick, convenient and requires basic personal information, property and construction details and asks for an energy use estimate. All work is performed by talented, professional installers and commences once the application is approved. Through the help of Online Asset Partners, a premiere company for Online Advertising in New Zealand and elsewhere, the Green Deal company has received thousands of inquiries about the programme, so interested parties must act quickly.
The Green Deal Company is focused solely on providing homeowners, landlords and tenants with all the information they need to receive the benefits of the Green Deal. The company connects qualified assessors and installers with approved applicants throughout the UK. For more information, contact the company through their website at:
http://www.greendealcompanyuk.co.uk
Or contact Online Asset Partners at:
Website: http://www.onlineassetpartners.co.nz/
Phone: 0800 400 736
###