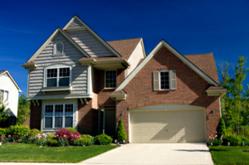 Wayne, NJ (PRWEB) April 17, 2013
Dr. Energy Saver Bergen County is proud to announce that the company has joined Dr. Energy Saver, the nation's leading network of home energy performance professionals dedicated to improving the comfort of their customers' homes while cutting energy bills.
As a member of the network, Dr. Energy Saver Bergen County uses a whole-house systems method to detect and resolve energy issues. They help homeowners understand that each system, such as hot water, interacts with others, such as pipe insulation and appliance efficiency, to determine the overall energy effectiveness of their home.
Beginning with a home energy assessment, Dr. Energy Saver Bergen County evaluates how energy is being used and lost, and then provides a detailed report for improvements that correct the problems to achieve maximum energy efficiency. Their services include air sealing packages, ice damning, ductwork sealing and all types of insulation for attics, basements, walls and garages. They also offer window and door replacement.
As a member of Dr. Energy Saver, the team at Bergen County receives training and certification in the latest technologies and science of home energy performance from energy experts at corporate headquarters in Seymour, Connecticut. This allows them to provide their customers with innovative products and solutions to help reduce energy and monthly utility costs.
Dr. Energy Saver Bergen is an expansion of Len Van Builders, which was started in 1972 by Leonard (Len) Van Der Stad and is now led by the second generation of family members. The company is an accredited member of the Better Business Bureau and the New Jersey Builders Association and earned Remodeler of the Year in 2008.
Dr. Energy Saver Bergen County's home energy audit and other energy-saving services are available to homeowners throughout Bergen County, including Mahwah, Oakland, Hawthorne, Ridgewood, Ramsey, and surrounding areas in New Jersey.