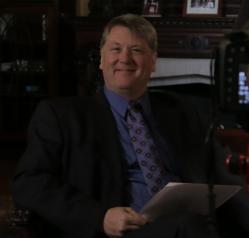 Baltimore, MD (PRWEB) April 17, 2013
At a time when Washington, D.C. has legislated itself into every corner of Americans' lives, 30-year Capitol Hill insider Floyd Brown has announced the creation of a new independent e-letter with the mission to reveal the secrets lawmakers try so desperately to hide behind.
Medicine, farming and food distribution, energy production, banking, capital markets, education, scientific research… there's no aspect of society that Washington hasn't muscled its way into. This unavoidable fact makes it that much more critical to have a clear-eyed view of government's true intentions.
Capitol Hill Daily's primary directive is to deliver the clear, unbiased facts about government policy to everyday Americans, enabling them make the best decisions they can for their lives.
Floyd Brown is a former journalist, who's worked for both Ronald Reagan and Bob Dole, and founded the grass roots action group, Citizens United, Brown brings an unparalleled network of contacts to his reporting in Capitol Hill Daily.
Capitol Hill Daily promises to deliver not only an insider's look at the dealings behind government's closed doors, but also the scores of Washington agencies connected to them and the outside influences that, for better or worse, are helping to shape their policies and practices.
100% original commentary and analysis is delivered to readers via email each day from Brown and the Capitol Hill Daily team.