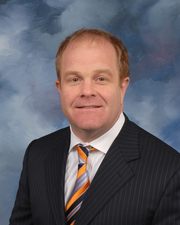 Our goal across all The FW companies is to improve customer satisfaction and our financial performance. Our customer surveys will help us measure our performance and give us actionable information on where we need to do better.
Sauget, IL (St. Louis metropolitan area) (PRWEB) April 17, 2013
FW Trucking, a long-time provider of freight shuttle service in the Midwest, has begun its first customer feedback survey, according to Mark Cusumano, President and CEO of FW Trucking.
"Last Fall, The FW Companies initiated a new open-book management system based on The Great Game of Business," said Cusumano. "Our goal across all our companies is to improve customer satisfaction and our financial performance. In order to measure customer satisfaction over time, we needed to develop a program to collect and measure customer feedback. FW Warehousing conducted its initial customer surveys in late 2012 and early 2013. To kickoff Q2 2013, we've begun our initial customer surveys for FW Trucking. From these initial surveys we'll get a starting point from which we can measure each of our companies' performance, but more importantly, we'll get actionable information about areas where we need to improve. We're focused on being as efficient as possible and in doing the best job possible meeting the needs and expectations of our customers. It's what you need to do to make the leap from being good to being great. It's about creating value for your customers and keeping customers for the long term."
FW Trucking's customer feedback survey program uses Net Promoter Score (NPS) methodology. In the NPS approach, questionnaires are kept short and are narrowly focused. Recipients are asked only two key questions: (1) On a scale of 0-10 (where 0 is "not likely" and 10 is extremely likely), how likely is it that you would recommend FW Trucking to a friend or colleague? and (2) and open-ended essay question asking what is the main reason for the score given in Question #1?
FW's marketing team plans to survey FW Trucking's customers on a semi-annual or annual basis, depending on their volume of business.
FW Trucking is a professionally managed, privately held trucking company centrally located in the St. Louis metropolitan area in Sauget, Illinois. FW offers regional over-the-road trucking throughout the Midwest, freight shuttle service and container transportation. The firm's primary service areas include: St. Louis, Indianapolis and the following seven states: Missouri, Illinois, Indiana, Iowa, Kentucky, Tennessee and Arkansas.
For more information about FW Trucking and its trucking shuttle service, visit the firm's Freight Shuttle web page. Also visit the About Us and Services pages of the FW Trucking web site.