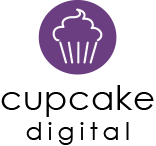 As we tested how kids play and interact with the animals in the app, it informed our creative process and helped us come up with educational elements that were intuitively tied to specific CCSS skills while still keeping it fun.
New York, NY (PRWEB) April 16, 2013
Cupcake Digital, Inc. introduces Animal Planet's Hide & Seek Pets, the first app in a series developed in partnership with Discovery Communications. Designed for kids ages three and up, this interactive learning activity app features playful domestic pets including dogs, cats, birds, fish, rabbits and turtles interacting in their native environments as part of learning activities. These young learners will be expected to grasp skills that are part of new Core Curriculum State Standards (CCSS). The apps are designed to prompt them in a way that engages them while they count, sort, trace, memorize and recognize shapes, numbers, letters and animal characteristics. The new app is available today on iTunes, Amazon, Google Play and Barnes & Noble for $3.99.
"Animal Planet Hide & Seek Pets has been very exciting for us to develop. As we tested how kids play and interact with the animals in the app, it informed our creative process and helped us come up with educational elements that were intuitively tied to specific CCSS skills while still keeping it fun," said Cupcake Digital President Susan Miller.
Kids will love spinning the fun-filled activity wheel to begin their journey of discovery about pets via interactions, games and puzzles. Unique features include:

Original music by jazz musician and composer Ben Allison was designed for the app to encourage and guide a child through the activities. Allison also provided direction for a pet sounds piano following a music literacy model.
Six fun-filled coloring pages with a textured paint palette and a pet personalization sticker book are designed for creative play.
The Common Core Corner helps parents understand the CCSS educational overlay that is designed to prepare kids for kindergarten.
The Grown Up's Corner is where parents will find thoughtful questions to prompt discussion, initiate collaborative conversation with their children and encourage further thinking.
Photorealistic household pets are animated in a vibrant environment, giving this app a high-impact look.
Parents can extend the experience beyond the app itself by visiting the CupcakeDigital.com Parent's Corner to find free downloadable learning activities for their kids to encourage further practice of CCSS skills.
"This app is a great blend of engaging kids with animal behaviors and their environment and age-appropriate educational activities for preschoolers," said Elizabeth Bakacs, vice president of licensing, Animal Planet. "This new partnership with Cupcake Digital allows us to fulfill a growing need for parents who have trusted the Animal Planet brand to deliver high-quality products for their kids."
NOTE TO MEDIA: Screen grabs, video clips, and promotion codes available upon request.
###
About Cupcake Digital
Cupcake Digital, Inc. was established in June 2012 with the intent of transforming children's entertainment properties into deluxe story experiences infused with educational elements. Its first venture into digital applications was based on the Emmy Award-winning television series "Wow! Wow! Wubbzy!" These apps immediately rose to #1 and #3 among children's book apps on Amazon and iTunes respectively. Since then, every subsequent children's app created by Cupcake Digital has achieved a top 10 rating on Amazon. Headquartered in NYC, Cupcake Digital was founded by proven professionals in the fields of technology, family entertainment, publishing and brand marketing. In October of 2012, Cupcake Digital received its first round of private funding and has since gone on to partner with additional major children's entertainment properties. For more information about Cupcake Digital Inc., please visit http://www.cupcakedigital.com.
About Animal Planet
Animal Planet Media (APM), a multi-media business unit of Discovery Communications, is the world's only entertainment brand that immerses viewers in the full range of life in the animal kingdom with rich, deep content via multiple platforms and offers animal lovers and pet owners access to a centralized online, television and mobile community for immersive, engaging, high-quality entertainment, information and enrichment. APM consists of the Animal Planet television network, available in more than 96 million homes in the US; online assets http://www.animalplanet.com, the ultimate online destination for all things animal; the 24/7 broadband channel, Animal Planet Beyond; Petfinder.com, the #1 pet-related Web property globally that facilitates pet adoption; and other media platforms including a robust Video-on-Demand (VOD) service; mobile content; and merchandising extensions.