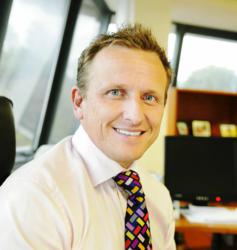 looking forward to seeing one of Britain's true greats of boxing talk about his life and career
(PRWEB UK) 16 April 2013
Having worked closely with established promotions company CWH Promotions at the latter part of last year, Autonet Insurance are once again supporting the organisation for an action-packed evening to take place on Friday, 10th May.
Only recently in the press, former WBA heavyweight champion David Haye announced that he was to come out of retirement and is hungry to get back into the ring. His first bout will be on the 29th June at the Manchester Arena with his opponent yet undisclosed. CWH Promotions will put on what is expected to be an outstanding evening at the Kings Hall in Stoke on Trent, where the last 'Evening with Sugar Ray Leonard' was held. This particular event was a huge success which Autonet Insurance was also in attendance.
The black tie event is due to attract a lot of attention from boxing enthusiasts over a plethora of generations. Former WBA heavyweight champion David Haye is one of the countries favourites who's had a fantastic career in the boxing ring. Joining him on stage will be special guest Jonny Nelson, former professional boxer who defended his WBO cruiserweight weight title 13 times over in the space of 6 years.
CWH Promotions offered Autonet Insurance the sponsorship deal due to the success of the last event the organisations had arranged – the 'Autonet Insurance Staffordshire Classic Premier League Darts' competition which took place in two stages back in September last year. Some of darts heavyweights themselves were in attendance including Phil Taylor and Dave Chisnall. Due to the outstanding success and organisation of the evening, working alongside the Staffordshire based broker seemed like an ideal partnership once again.
Managing Director of Autonet Insurance Ian Donaldson commented: "It's an absolute pleasure to be working with CWH Promotions again. The Staffordshire Darts competition was a brilliant night that went without a hitch. I have no doubt in my mind that this will be the case on the 10th May and am looking forward to seeing one of Britain's true greats of boxing talk about his life and career. It will be very interesting to hear his reasoning behind coming out of retirement and how his preparations are going on the lead up to his comeback fight."
Following on from Mr Donaldson's comments, Darren Cole, CWH Promotions Operations Director added: "CWH Promotions are extremely pleased to announce their latest show - An evening with David 'The Haymaker' Haye. It's great to be working alongside Ian Donaldson and the team at Autonet Insurance again regarding the sponsorship deal. This will no doubt strengthen our relationship further for potential future events. Having built a reputation as the leaders in our field for bringing legends from the world of sport into the UK we are all thrilled at CWH Promotions to present a British boxing legend to the city of Stoke-on-Trent. Everyone is excited in meeting David and this gives us all the opportunity to personally wish him luck on his comeback to the ring. Tickets have just gone on sale and early indications are it will be a sell-out show which is great news."
An Evening with David 'The Haymaker' Haye is to be held at the Kings Hall, Stoke on Trent on Friday the 10th May 2013 at 6pm.
For further information, please call the ticket line on 01782 777 724.