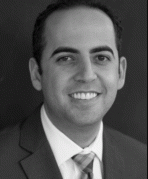 New York, NY (PRWEB) April 17, 2013
Ryan Sani, Senior Investment Sales Associate at New York City-based commercial real estate brokerage Berko & Associates, has closed on the sale of a medical building on Long Island, NY. The property, currently vacant, was sold to an investment group planning to fit out the 12,000SF property to the specifications of future medical tenants once the property has been renovated. Sani said of the deal, "The investment group saw the potential for solid cash-flow in a prime area with a need for professional and medical spaces."
The group projects a 10% CAP Rate after they lease out the property, and sees the upside in investing in a building that can breathe new life into the area.
Berko & Associates is an Investment Sales - Structured Finance - Advisory company specializing in off-market transactions and sourcing capital for nationwide projects.