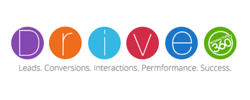 Amarillo, TX (PRWEB) April 15, 2013
Interactive 360, Inc. announces it will be partnering with CallSource to provide its clients with the latest in call tracking technology. The final implementation took place late last week and the system is now being used for all of their clients. Implementing the innovative services CallSource offers is another way Interactive 360, Inc. helps provide its clients with the latest technology to help their businesses flourish.
CallSource, originally known as RentLine, was started in 1991 in Westlake Village, California. They began as a service for renters in the Los Angeles area to find housing over the phone. Those searching for a new residence were given a number to call where they could indicate the city, amount of rent and other criteria and the system would search a database for matches and provide the caller with the phone number of the property manager. Since then, they have grown to serve over 300,000 companies across the U.S. and Canada with their unique call tracking services and are the call tracking leader for the automotive industry. Much like Interactive 360, Inc., they strive to provide their clients with the best products and services designed specifically for auto dealers.
Interactive 360, Inc. provides auto dealers with "one-stop shop" comprehensive marketing packages that help them group their marketing, inventory management and CRM services all into one fluid system. Call tracking is just a one portion of the numerous reports used by Interactive 360, Inc. to provide clients with a clear picture of their marketing ROI. ROI helps clients see how their marketing plan is working and allows Interactive 360, Inc. to ensure that each clients' marketing plan is optimized to exceed their expectations. Interactive 360, Inc. works hard to provide its clients with the latest products and services available. Their new partnership with CallSource is just another example of how Interactive 360, Inc. continually updates and changes to provide the latest and best technology for its clients.