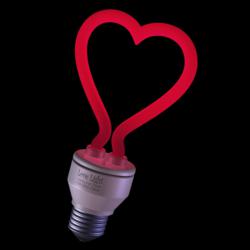 [Investing in] energy efficiency is a great way to reduce wasted energy which comes out of your pocket, paying less for the electricity... is a sensible step toward strengthening your cash flow
Bolton, Greater Manchester (PRWEB UK) 16 April 2013
Electronics company Philips described their new LED lighting as being the "most energy-efficient" in the world, claiming it uses half the amount of electricity as typical business (office and industry) lighting without sacrificing brightness.
Lighting accounts for 19% of global electricity consumption, meaning the new lighting could provide huge savings on business electricity costs. The lighting provides 200 lumens per watt (200lm/W), double what the equivalent standard strip lighting produces and vastly superior to traditional light bulbs which generate merely 15lm/W.
Philips intends the new product to land in the market in 2015 as a commercial electricity application; the home energy market will follow sometime after.
Making a company energy efficient with better insulation or more modern utility products is not only beneficial to the environment it is also useful in reducing energy bills, business energy prices should also be reviewed whenever a contract comes up for renewal to ensure they are the best rates for business electricity on the market.
According to the Philips press release, annually in the US, fluorescent tube lighting used in commercial applications consumes around 200 terawatt-hours of electricity. If these lights were replaced by the new design the US would use around 100 terawatt-hours less energy, which is about the same that is produced from 50 medium sized power plants.
Across the US, spending on business energy would decrease by $12 billion and it would reduce the amount of CO2 pumped into the atmosphere by around 60 million metric tons. Investing in better insulation and more modern utility appliances will also benefit a business's pocket and the environment.
Philips new lighting application isn't set to hit the market until 2015 but businesses still need to keep costs down today. There are ways to save money on business electricity rates that are as easy as plugging in a new light.
More than 40% of businesses don't review their energy prices at the end of their contract and accept the supplier's renewal prices, which can be many times more expensive than the market rate.
By using a comparison company which specialises in reducing business energy prices, such as Love Energy Savings, companies can save up to 40% per year on their business energy prices as well as reducing their payments by becoming more energy efficient.
Jonathon Stead, Marketing Executive at Love Energy Savings said: "Investing in making your office as energy efficient as possible is a great way to reduce the cost of wasted energy, which comes out of your pocket, actually paying less for the electricity in the first place is a sensible first step twoard strengthening your cash flow."
Love Energy Savings don't require any contact information to provide an online business energy comparison. They handle the whole switching process and do all the hard work with suppliers on the businesses behalf.
Comparing prices only takes 30 seconds. To see what savings your company can make, visit http://www.loveenergysavings.com and click on business energy.