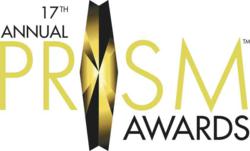 With greater commitment to accuracy in entertainment media and journalism, we are able to shine a spotlight on substance use issues and better enable family and community conversation...
-Brian Dyak
Los Angeles, CA (PRWEB) April 15, 2013
As the Entertainment Industries Council, Inc.'s (EIC) 17th Annual PRISM Awards fast approaches, stars, writers, producers, directors, and entertainment executives are gearing up to recognize accurate depictions of substance use disorders. The annual PRISM ceremony will take place in Beverly Hills, CA on April 25, 2013 and will honor the best in television, news, film, music, and comic book entertainment. The televised premiere of the PRISM Showcase television special on flagship airing partner FX will take place on September 14th as part of National Recovery Month.
"We are thrilled to be the flagship network working with Entertainment Industries Council and the 17th Annual PRISM Awards. The entertainment industry continues to create dynamic productions about mental health and substance use that are both insightful and meaningful. We salute all the nominees and the numerous airing partners who help bring the positive, proactive, messages created to vast audiences," said John Landgraf, FX Networks President and PRISM Awards Honorary Committee Chairman.
Scheduled to participate are Emmy nominees Jean Smart, Mariette Hartley and Sharon Lawrence, George Eads (CSI), Caterina Scorsone (Private Practice), Katie Cassidy (Arrow), Silas Weir Mitchell (Grimm), Bruce Boxleitner (Tron: Legacy), Dee Wallace, Reno Wilson (Mike and Molly), Brett Gelman and Julie White (Go On), Alison Haislip (Battleground), Lisa Guerrero (Inside Edition), Kate Linder (The Young and the Restless), Carly Steel (TV Guide Network), Danielle Nicolette (Family Tools), Sam Witwer (Being Human), Anna Belknap (CSI: NY), Mackenzie Phillips, and the voice of the PRISM Awards, Shadoe Stevens.
The EIC's PRISM Awards has recognized the accurate depiction of drug, alcohol and tobacco use and addiction in the entertainment industry since their establishment in 1997, and continue to celebrate the art of making a difference each year.
"With greater commitment to accuracy in entertainment media and journalism, we are able to shine a spotlight on substance use issues and better enable family and community conversation, as well as encourage individuals in need to seek help for treatment and recovery," said Brian Dyak, President and CEO of EIC.
Among this year's substance use-related nominees are the films Barrymore, California Solo, Deep in the Heart, Flight, and Smashed, as well such TV shows as Modern Family, New Normal, Nurse Jackie, Up All Night, Whitney, Army Wives, Chicago Fire, CSI: New York, The Mob Doctor, Necessary Roughness, American Horror Story: Asylum, Breaking Bad, Elementary, Justified, Nashville, and Sons of Anarchy.
For a complete list of nominees, go to http://www.eiconline.org.
About Entertainment Industries Council
EIC is a non-profit organization founded in 1983 by leaders within the entertainment industry to bring their power and influence to bear on communication about health and social issues. The organization is considered to be the chief pioneer of entertainment and journalism outreach and a premiere success story in the field of entertainment education. This mission relies on providing resource information to the creative community and culminates in recognition of the industry through the national television special PRISM Awards Showcase which addresses accurate portrayals of substance use issues and mental health concerns. The organization also produces the S.E.T Awards, honoring positive and non-stereotypical portrayals of science, engineering and technology.
For a complete list of health and social issues addressed by EIC and local projects please visit First Draft and EIC's website. EIC's web site is http://www.eiconline.org. The PRISM Awards web site is http://www.prismawards.com.
# # #