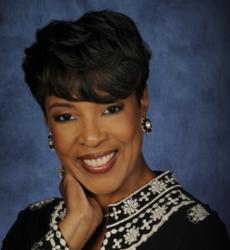 For some, the ideal lifestyle is having a lot of money, cars, and possessions. For most, financial security is important, but not the most important. Happiness centers on much more than money.
Sugarland, TX (PRWEB) April 17, 2013
Traditional financial planning is all about math and money. Individuals base how much they earn on the current and future lifestyle they hope to achieve and then create an investment plan to meet that goal. However, financial planning should be about more than just the future – it's a lifestyle choice.
"Financial planning is about more than just having enough money in the bank when a person retires. It's about planning for life. When I say planning for life I don't mean only one type of life, the one where people are swimming in money, have fancy cars and big houses. It's planning for the life that each individual wants…and desires. Figuring that out is where true financial planning should begin," says Carla Cargle, financial advisor and author of Your Mind. Your Mouth. Your Money; The Financial Truth on How to Get the Wealth God Has for You.
Cargle likes to refer to it as wealth building. Wealth building is different than traditional financial planning because the focus is more about who an individual is and what they want to be than it is about money. It requires the individual to not only look ahead towards retirement, but how to change a current lifestyle to achieve their dream lifestyle now.
"People don't have to wait until retirement to live the ideal lifestyle they want to live. My book helps people get in touch with what makes them tick, on the inside, and what's important in life. Setting goals to achieve a desired lifestyle now. If anyone really gets a mindset for achievement, that dream can happen now and not just in retirement," says Cargle.
For some, the ideal lifestyle is having a lot of money, cars, and possessions. For most, financial security is important, but not the most important. Happiness centers on much more than money.
"Maybe an executive has always dreamed of becoming an artist or opening up a shop. It may seem impossible to be successful at that, not knowing where to start, and there is always that fear of giving up a secure job to do so. However, with the right financial advisor that goal is possible. If that is what will make a person happy in life, then it can be achieved with little risk after developing a financial plan," says Cargle.
The truth is that sometimes in order to achieve the goals that will make individuals happy, they have to make do with less. That can be a scary leap to make for an executive who makes a very comfortable living.
"What people have to realize is that money or possessions is not what makes long-term contentment. Giving up that big house or that month-long vacation may be what must be done in order to achieve the life that will ultimately bring fulfillment and true happiness," says Cargle.
About Carla Cargle and T.F. Truth
Carla, a Financial Advisor, Author and Professional Speaker, has committed her life to economically and financially empower the community. She is a graduate of Hampton University in Hampton, VA. She has been a practicing Financial Advisor since 1992.
In 2002, Carla founded Genesis One Wealth Builders, a Financial Advisory Firm with an emphasis on Retirement Planning and Corporate Financial Education Training.
As an Advocate for Economic and Financial Empowerment across the country, Carla is a frequently featured television and radio guest throughout the United States, and has been featured in national publications.Carla serves as a featured Financial Contributor for Houston's major television networks. She has served as a Judge for the Miller Coors Urban Entrepreneurial Business Plan Contest since 2008.
Carla is the author of "The Financial Truth" ™ book series and the National Urban League's nationally acclaimed Economic Empowerment program entitled, "Know Your Money". Programs written and taught by Carla have impacted over 1 Million Americans since the year 2002.
Carla hosted the internationally applauded internet talk radio show; "The Financial Truth with Carla Cargle" on the VoiceAmerica network in 2007 reaching listeners around the world.
Carla is a member of the National Association of Insurance and Financial Advisors where she has served on the Board of Directors, Houston chapter. In addition Carla has been a qualifying member of the Million Dollar Round Table. She is featured in the 2007 inaugural edition of Who's Who in Black Houston. Carla is celebrated with awards and honors throughout her community.
Preview the new E-Book.
Sign up to receive Carla's Wealth e-Inspirations. Visit http://www.carlacargle.com.
Cargle available for interviews.