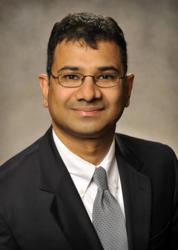 While the law in this area continues to emerge, there are three simple steps that a company should take to protect itself now.
Alexandria, VA (PRWEB) April 16, 2013
American employers often ask an Internet-savvy employee to boost the company's social media presence by making deft use of the likes of Facebook, Twitter or Google Plus. But according to LeClairRyan attorney Leslie Paul Machado, writing about HR policy vis-à-vis social media in the April 15 edition of CorporateComplianceInsights.com, too many of these employers fail to ask a critical question—namely, who owns the social media account once the "go-to guy" packs up his desk and leaves?
"While the law in this area continues to emerge, there are three simple steps that a company should take to protect itself now," said Machado, a partner in the national law firm's Alexandria office and co-leader of its Media, Internet and E-Commerce Industry Team. "First, make it clear that you own the social media account—as well as its distribution list of fans and followers—in all cases where employees have used the account for work-related purposes. Second, let employees know that they must give back the social media account immediately upon their separation from the company, and that the company is entitled to injunctive relief if they refuse to do so. And third, be sure to update your social media policy whenever your presence in this arena changes in any way."
In the column ("Who Owns Your Social Media Account and Followers When Your Employee Leaves?"), Machado describes two cases that illustrate the potential benefits of taking these steps—and, as a corollary, the risks of leaving such issues unaddressed. One was between PhoneDog.com (Case No. 11-cv-03474-MEJ (N.D. Cal.)) and a former employee who amassed more than 17,000 followers for the company's Twitter account, the attorney explains. "This employee changed the Twitter handle after leaving the firm," Machado said, "and the company sued to regain access to the distribution list of followers."
The other case centered on the LinkedIn account of a c-suite executive who was fired from Edcomm, Inc. in the wake of its acquisition by another firm (Case No. 11-4303-RB (E.D. Pa.)). "Here, the ownership was even murkier, as the profile was created at the urging of the company and using company-supplied templates, but was in the personal name of the executive in question. Ultimately, the court ruled in favor of the employee, which was not surprising given the absence of a clear-cut company policy on such issues."
The full column is available at: http://www.corporatecomplianceinsights.com/who-owns-your-social-media-account-and-followers-when-your-employee-leaves/
About LeClairRyan
LeClairRyan provides business counsel and client representation in corporate law and litigation. With offices in California, Connecticut, Massachusetts, Michigan, New Jersey, New York, Pennsylvania, Virginia and Washington, D.C., the firm has approximately 350 attorneys representing a wide variety of clients throughout the nation. For more information about LeClairRyan, visit http://www.leclairryan.com.
#####
Press Contacts: At Parness & Associates Public Relations, Marty Gitlin (631) 765-8519, or Bill Parness, (732) 290-0121, parnespr(at)optonline.net