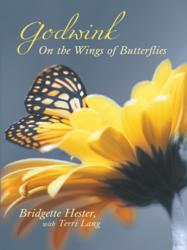 After my husband's tragic death, I felt an assault on my faith.
Hunstville, AL (PRWEB) April 17, 2013
Husband's accidental fall to death sparks outrage
Widow of a tower dog speaks out on behalf of victims everywhere
Between 2003 and 2011, 50 cell tower climbers (or tower dogs) died working on cell sites; more than half of the nearly 100 who were killed on communications towers.
Deadly missteps in the telecommunications industry often result because climbers are shoddily equipped, or receive little training before being sent up hundreds/thousands of feet. In addition, pressurized deadlines from carrier companies, turf companies, or subcontractors compel climbers to work extended hours, work overnight, and complete their jobs in less than optimal conditions.
Yet cell phone carriers' connection to tower climbing deaths has remained invisible…until now.
Having lost her husband to an avoidable cell tower workplace accident, author Bridgette Hester gives readers an emotional and poignant memoir that speaks to anyone who has lost a significant other.
Godwink: On the Wings of Butterflies is the heartbreaking story of love, loss, grief and redemption.
"Reality for the surviving spouse is forever altered, and he or she can be left feeling lost and abandoned," Hester says. "I want everyone to know that no matter who you are, where you come from or where you may be going, God is always there and will always love you."
Hester speaks about the love and grace of God and how He helped her during her darkest hours when she wandered and strayed from her faith.
"After my husband's tragic death, I felt an assault on my faith," Hester said. "I felt distant from God and that the only thing I could do was tell my story with the hope of helping at least one other person."
By telling her own story, Hester was able to make it through her darkest days and come out on the other side with a new sense of joy and radiance.
Godwink: On the Wings of Butterflies
By Bridgette Hester with Terri Lang
Hardcover, $30.95
Paperback, $13.99
Kindle, $7.99
ISBN: 978-1-4627-2393-5
Available at http://www.hesterbook.com and http://www.hubblefoundation.com
About the author
Bridgette Hester is a professor and author, and she has a doctoral degree in human services. She is the founder and president of the Hubble Foundation, a non-profit organization created in the memory of her late husband, Jonce Hubble, who was killed in a tragic and unnecessary workplace accident. Hester lives with her husband Ronny and her two stepdaughters, Lauren and Haley, in Grant, Ala.
# # #