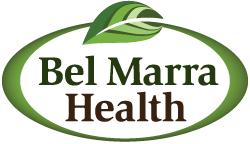 54% of cancer deaths that were alcohol-related occurred in people who drank more than three drinks per day.
Toronto, ON (PRWEB) April 15, 2013
Bel Marra Health, who offers high-quality, specially formulated vitamins and nutritional supplements, reports on breaking research that links a staggering number of cancer deaths to alcohol consumption, even in moderate amounts.
As Bel Marra Health reports in its article (http://www.belmarrahealth.com/cancer/cancer-deaths-traced-back-to-alcohol-consumption/), researchers at the National Cancer Institute found that alcohol was related to approximately 20,000 cancer deaths in the United States in 2009.
Cancer death from alcohol affected men and women equally in the study; however, the types of cancer that they died from were different. Women with alcohol-related cancers were more likely to die from breast cancer, with 15% of all breast cancer deaths being alcohol-related. On the other hand, men were more likely to die from oral, pharynx, larynx or esophageal cancer. Approximately 6,000 men were killed by these types of cancer in 2009.
54% of cancer deaths that were alcohol-related occurred in people who drank more than three drinks per day. However, depending on the type of cancer, up to 33% of alcohol-related cancer deaths occurred in people who had only consumed one drink per day. While the high level of cancer death in the light drinking population may be alarming, the researchers did note that a large proportion of people participating in the study fell into this light drinking category.
The Bel Marra article points out that the researchers were not certain how alcohol consumption leads to the development of cancer, and adds that this may cause some confusion in the face of previous studies that have linked moderate drinking with positive health benefits. However, it is believed that people who drink excessively are more prone to other unhealthy lifestyle choices, such as eating an unhealthy diet, choosing to smoke and leading an inactive life. Further study is needed to explore how the combination of these factors increases cancer risk, as well as the precise amounts of alcohol that exceed safe limits of consumption.
Bel Marra doctors recommends a healthy lifestyle as a safe, positive measure to decrease your cancer risk. This includes engaging in regular physical activity, consuming a healthy diet, quitting smoking, limiting alcohol consumption and avoiding intoxication. Several studies have shown that such measures decrease cancer risk, in addition to improving overall health and longevity.
(Source: Voelker, Rebecca, MSJ. "Even low, regular alcohol use increases the risk of dying of cancer," The Journal of the American Medical Association. March 13, 2013; Vol. 309, No.10)
Bel Marra Health is the maker of "Liver Rescue," a high-quality nutritional supplement designed to support healthy liver function, such as the removal of alcohol and other toxins from the blood, the promotion of bile release, the prevention of fatty liver development and other vital liver function. All ingredients are backed with scientific evidence. Every product is tested for safety, quality, and purity at every stage of the manufacturing process. Furthermore, Bel Marra Health products are produced only in Health Canada-approved facilities, going the extra mile to ensure that our health-conscious customers are getting top quality products. For more information on Bel Marra Health visit http://www.belmarrahealth.com or call 1-866-531-0466.