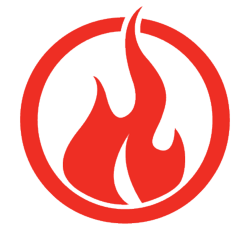 Seattle, WA (PRWEB) April 16, 2013
ADURO today announced that Mandy LeBlanc has been named Director of Engagement, in charge of streamlining the already successful ADURO system to maximize efficiency, engagement and client satisfaction.
"We are fortunate to have Mandy join our team. Continuing to drive our clients' programs forward and ensure our initiatives meet their cultural and financial goals was the key purpose in bringing Mandy on board. She brings a depth of experience and a proven track record in effective employee communications strategies, as well as in deployment and execution of powerful and robust health and productivity programs." – Dr. Darren White, CEO
Mandy's background includes positions in health care and health promotion. Most recently, she was the Wellness Program Manager for Seattle's premier hospital, Swedish, where in the first year of their wellness program they achieved 91% engagement – far exceeding expectations by 20+%. Before Swedish, Mandy was with the American Heart Association where she served as the National Director of Team Start!, a program that motivates employees and their families to get regular physical activity and make healthy foods choices to ensure longer, more vibrant lives.
"Mandy's insight into wellness programs from both the employer and the employee perspective is very powerful. Creating lasting behavior change in individuals while meeting the company's goals is an intricate process, and Mandy brings a fresh and knowledgeable perspective." – Dr. Toni Best, Director of Human Performance
About ADURO, Inc
ADURO is an end-to-end health and productivity solution providing evidence-based, outcomes-focused programs and research-driven thought leadership on behavior change in employee communities. ADURO drives engagement through culturally aligned programs, facilitates sustained behavior change through complete ecosystem management, and keeps the healthy healthy in addition to decreasing health risks. ADURO currently serves over 100 employers across a variety of industries nationwide. Additional information about ADURO may be found at ADUROlife.com.