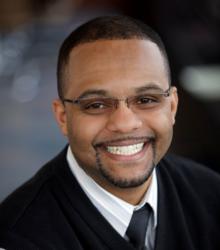 Oakbrook, Il (PRWEB) April 16, 2013
PMI-Chicagoland's 8th Annual Leadership Event for Chicago area PMO Directors and Executives and Project Managers will be held on Thursday May 16th, 2013 8:00am – 11:45 am at the Hamburger University, 2715 Jorie Blvd, Oak Brook, IL 60523.
This year's theme is "How to Build High Performance Teams". Keynote will be by Mr. Willie Anderson II who is currently serving as a Senior Vice President, Business Executive - Technology at Bank of America. With 23 years of IT leadership experience, Mr. Anderson II has had the opportunity to lead the Infrastructure Architecture, Engineering, and Operations disciplines.
A panel discussion will feature experiences and best practices in building high performance teams from local industry leaders. This year's panel is comprised of the following:
Amy J. Martin, Chair, PMI Chicagoland Executive Council – Moderator
Elena Yatzeck, VP and Chief Agilist, Treasury Services, JPMorgan Chase
Judson Laabs, Director, Program Management R&D, Baxter
Sherri Adame, Global Planning – Governance and Quality Director, Premier Farnell
Bernard Kuempel, Director, Technical Training, AT&T Learning Services
Stephen Sawle – CEO, Consultants to Management
PMI-Chicagoland's Annual Leadership event is also an opportunity for Executives and PMO Management to network with each other. Attendance for the event is limited to the first 200 people registering, which promotes an intimate learning environment and a good variety of networking opportunities. Regular registration is $40, early bird discount is $35. Early bird discount ends on April 16th. Breakfast is included. This is a 1.5 PDU event.
Visit the PMI Chicagoland website Upcoming events section http://www.pmi-chicagoland.org or visit link http://www.tinyurl.com/pmievent2013 to register now.
About PMI Chicagoland:
The Chicagoland Chapter was chartered in 1977 and today it has over 4,200 members in the Chicago Metropolitan area. It is one of the largest chapters in the world and one of the most active chapters in the Project Management Institute (PMI®). The Chicagoland Chapter provides the opportunity to network with other Project Management professionals and practitioners in a diverse range of industries in the Chicago metropolitan area. Members benefit from the valuable lessons learned in sharing project experiences and effective project management techniques and tools. Visit http://www.pmi-chicagoland.org for more details.
This event is organized by PMI Chicagoland Business Outreach team of volunteers working in concert with PMI Chicagoland Executive Council. The PMI Chicagoland Business Outreach teams' objective is to reach out to Business Leaders and Executives in and around Chicagoland area and promote the value of Project Management, the Profession, PMI, and the Chicagoland Chapter. The PMI Chicagoland Executive Council is a group of invited executives from various Chicago-area industries who share ideas, perspectives, and best practices for improving the management of projects in organizations and the role of the project management profession.