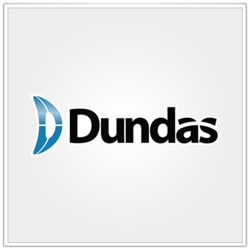 "Visualizing customer service data in the right way can bring enormous value to your call center" said Scott Benzie, Director of Marketing for Dundas
Toronto, Canada (PRWEB) April 16, 2013
In addition to passing on the wisdom that Dundas has gained from working with the Call Center Industry, the company's data visualization experts will also be presenting advice on how to give operators the ability to monitor performance and output more efficiently with dashboards. Dundas will also provide tips on how to improve all areas of a call center from operational management to IT performance with the help of their award-winning data visualizations.
With a constantly growing and expanding call center industry located in Toronto, the 8th annual Call Centre Week Canada aims to target them directly. Dundas Data Visualization is a world-wide leader in providing solutions to call centers around the world, making their experience vital for call-centers. "Visualizing customer service data in the right way can bring enormous value to your call center" said Scott Benzie, Director of Marketing for Dundas and Chairman of 2013's Call Centre Week Canada, adding "with dashboards, you can penetrate down to the root cause of service calls and harmonize data from disparate locations to create valuable customer service solutions." Sakina Hussain, Senior Conference Producer for IQPC added: "We are very happy to have a data visualization leader such as Dundas chairing this year's Canada Call Centre week. We know that their experience working in the field will prove to be an invaluable asset and an informative resource."
This Call Center Week will aim at educating and improving the state of call centers in Canada by engaging in high-level conversations that move from strategy to action. The main focus of the call center week will be 'The People' – both the customers, and the employees who are on the front line. This event will also look at the current challenges facing call centers such us staying ahead of call center evolution, ensuring that your business connects with the customer, and dealing with cost and efficiency savings while still driving a positive customer experience. In addition to exhibiting and presenting at the summit, Dundas will be providing a data visualization on behalf of IQPC for all attendees to enjoy. This Dundas Data Visualization will highlight the demographics of all those who have attended the call center weeks in previous years, as well as a snapshot of 2013's participants.
About Dundas
Founded in 1992 in Toronto, Ontario, Dundas Data Visualization is a Toronto-based business intelligence company. Established in 1992, Dundas has spent 20 years helping organizations around the world make better decisions by creating effective and innovative ways of visualizing their data. Its highly acclaimed professional services organization specializes in crafting and deploying dashboard and visualization experiences, boasting a world-class team of business consultants, software developers, project managers and user interface designers. Dundas Dashboard, its award-winning flagship product, enables businesses to rapidly develop and deploy their own powerful and highly customizable dashboards that can be used on computers, tablets and mobile phones anywhere in the world.
About IQPC
IQPC provides business executives around the world with tailored practical conferences, large scale events, topical seminars and in-house training programmes, keeping them up-to-date with industry trends, technological developments and the regulatory landscape. IQPC produces more than 1,700 events annually around the world, and continues to grow. Founded in 1973, IQPC now has offices in major cities across six continents including: Bengaluru, Berlin, Dubai, London, New York, Sao Paulo, Singapore, Sydney, and Toronto. IQPC leverages a global research base of best practices to produce an unrivalled portfolio of conferences.