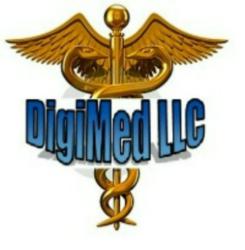 Empowers Individuals to Better Health
Jackson, NJ (PRWEB) April 17, 2013
Feeling extraordinarily healthy? Do not require any medications? Have no need to see a doctor regularly? In the business world, complacency is a competitor's biggest ally. In the health environment, complacency can lead to extraordinary hours waiting in an emergency room or an easily diagnosable condition to become a full blown nightmare! Having basic medical information at a person's fingertips can lead to expedited medical care and avoid a simple adverse condition from getting worse. The MediTrends App provides users a Wealth of Health at their fingertips. By entering in personal health information, doctors, insurance, prior test results, simple ailment information and more, Meditrends could potentially avoid long medical delays should that one unfortunate, adverse medical condition ever occur. Equally important, this basic information provides the backbone of MediTrends 'Emergency Icon' that may one day save a life! Simple, but is there anything more important than being Prepared?
Even an individual's children can have their critical health information stored in MediTrends for those unfortunate trips to the Emergency Room. Having this information at hand will expedite a child's visit and remove fears of incorrect health information leading to an Emergency Room nightmare. Guessing with respect to allergies and medications will never again cause an unfortunate incident.
The MediTrends App also gives a person the ability to predict the direction that their health is taking. Patented, color coded, algorithms, developed by Digimed, LLC, the developers of the MediTrends App, allow an individual to Trend their health data and graph the direction that a person's health is taking. These color coded graphs will display in an instant how a person's personal health habits are either improving or hurting an individual's health. Graphs are provided for individual health data or for groups of health data that display correlations associated with a particular illness or disease. This type of information will allow a person to work proactively with their healthcare provider to expedite the proper healthcare approach to keep an individual as healthy as possible.
DigiMed, LLC, the developers of the MediTrends App, was formed to develop the ultimate in Health & Fitness Apps on the market. The idea for MediTrends evolved from the DigiMed founders' unique space experience. The founders decided that their space expertise could be directed towards improving the Health of the nation, and so, DigiMed was born.
Learn more: http://digimedllc.com/
Available at the App Store: https://itunes.apple.com/us/app/meditrends/id538176866?mt=8