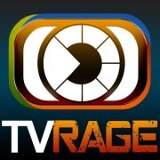 (PRWEB) April 15, 2013
Welcome to the first ever TVRage.com spotlight. Today, TVRage have chosen to feature a supremely detailed and informative feature written by staff writer Adam J. Langton. The first in a five-part series set to be posted this week, Pilot Buzz! is here to help TV fans know which upcoming pilots are worth paying attention to, and which are likely to crash and burn.
Some of the shows covered in this first addition, which focuses on ABC, include the Manhattan bar-set comedy relationship comedy "Mixology", the Malin Akerman vehicle "Trophy Wife", the Rob Cordry fronted US adaptation of the UK comedy "Spy", the inexplicably based on a roller coaster at Disney World "Big Thunder" and the uber-anticipated drama "Marvel's Agents of S.H.I.E.L.D." This is only the tip of the pilot iceberg though, as Adam goes in-depth on over a dozen more shows in development.
To whet the appetites of potential readers, here is an excerpt from the piece, focusing on "The 4400"-esque drama "The Returned":
"'The Returned' is an ensemble drama based on a novel which seems to be collecting talented character actors from all over. The Logline for the series reads, "What happens when the people you have mourned and buried suddenly appear on your doorstep as if not a day's gone by? The lives of the people of Aurora are forever changed when their deceased loved ones, RETURN… Based on a novel by Jason Mott."
While the concept sounds somewhat zombiesque, with the dead showing up and all, producers Brillstein Entertainment Partners/Plan B assure that these walking dead aren't of the decaying and brain-eating variety; they are simply back. The well of drama and situation to draw upon given this premise is vast, as is the well of talent signed on to the project: Matt Craven, Devin Kelley, Frances Fisher, Samaire Armstrong, Sam Hazeldine, Nicholas Gonzalez, Omar Epps, Kurtwood Smith, Landan Gimenez, Mark Hildreth. 'The Returned' could conceivably flop but the fact that the series is based on a novel (which means harsh rewriting and focusing has long since taken place) and has amassed this cadre of character actors makes me very excited to check it out."
To check out the full piece, just click here. Happy reading.